You've just been given the news that you have to move house. Whether it's because of a new job, or you're finally upgrading to that family home you've always wanted, moving is always a stressful time. Between finding a new place, packing up all your belongings, and trying to keep everything organized during the move itself, it can feel like there's no end in sight. Mitchells Moving Company is here to help! We'll take care of every step of the moving process for you – from packing your boxes to safely transporting your furniture. Plus, we offer a range of services to suit your needs – so whether you need full removal services in Charlton or just some extra hands-on deck for packing and loading, we've got you covered.
If you're looking for the best removals company to help you on moving day in Charlton, call us on 0800 023 4610.
Why choose Charlton?
Within the Royal Borough of Greenwich, the district of Charlton is home to around 15,000 people and is located on the banks of the River Thames. With lots of redevelopment taking place in the area and due to its convenient location, Charlton has become a popular choice for commuters. The centre of the area is home to many large department stores and supermarkets, meaning residents are spoilt for choice in terms of places to do their shopping. The area has a number of green spaces open to the public, including Charlton Park, which has well-kept gardens, a skate park, and sports club which are popular amongst locals. For entertainment, there are a number of pubs to choose from, and professional football team Charlton Athletic FC are at the centre of the community and attract fans from all over South London and beyond. The area has a lot to offer for all ages.
How can we help with
removals in Charlton?
Moving is a huge task, and it can be difficult to know where to start. Not only is moving a huge task, but it can also be incredibly expensive. If you're not careful, you could end up spending a fortune on removal services. Mitchells Moving Company offers removals services in Charlton at an affordable price. We provide all the services you need to make your move as seamless as possible, from packing to clearance. Our team is experienced and caring – we will do everything we can to help you relocate with ease.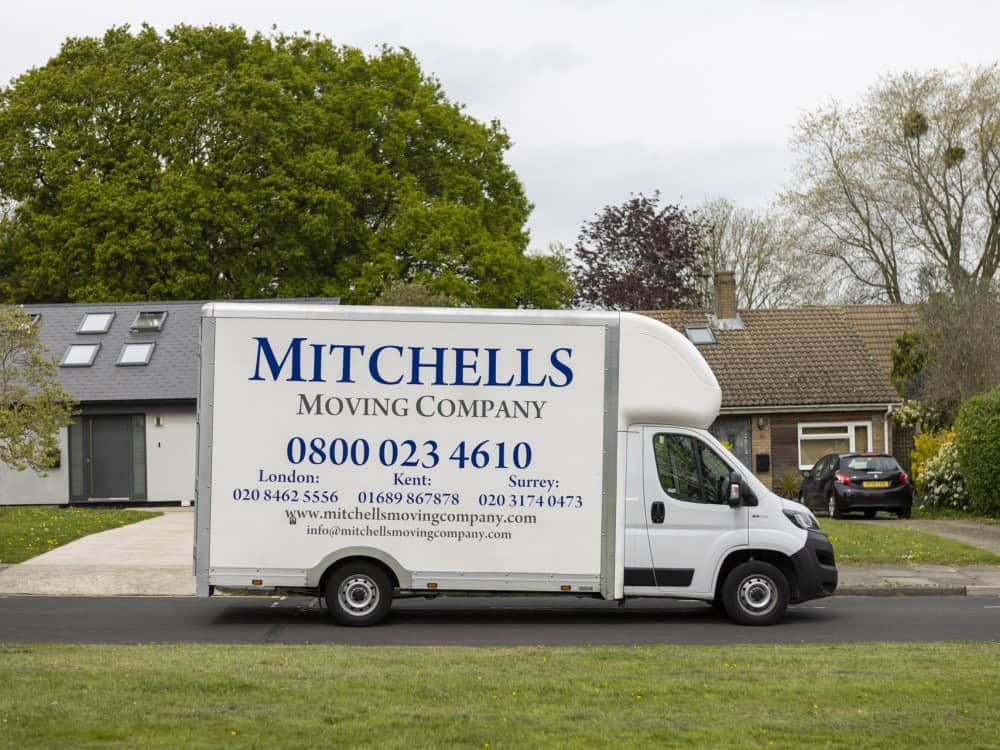 Why choose Mitchells Moving Company
for removals in Charlton?
Mitchells Moving Company takes the stress out of moving. We are a comprehensive, reliable removals company who knows how to handle every aspect of your move so that you can relax and focus on other things. With our years of experience in domestic moves in Charlton, we can assure you that your move will go smoothly.

Industry experience dating back to 1980
Moving is a stressful experience, and it's easy for things to go wrong if you're not careful. Industry experience dating back to 1980 means that we know what we're doing when it comes to moving your belongings safely and efficiently. We'll take care of everything for you, so that you can relax and focus on the other aspects of your move.

Personal communication with customers
Trying to manage your move by yourself can be incredibly challenging and time-consuming. Our personal communication with customers removes the hassle from your relocation. We'll keep you updated on every step of the process so that you always know what's happening. Plus, our comprehensive service means that you can relax and focus on your move while we take care of everything else.

Start-to-finish services
Not only is moving house a lot of work, but it can also be expensive. Start-to-finish services from one company can save you time and money. We provide a complete range of services so that you don't have to worry about a thing. From removals to end of tenancy cleaning, we'll take care of everything for you.

Modern, detail-oriented processes
You have enough on your plate without having to worry about the logistics of moving house. Packing up all your belongings, hiring a van, and then unpacking everything again at the other end can be an incredibly stressful experience. Our team of professional movers will take care of everything for you so that you can relax and focus on what's important – settling into your new home. We use modern methods and equipment to make the process as smooth as possible, and our experienced staff will handle all the heavy lifting so that you don't have to.
Professional packing
for removals in Charlton
Moving is stressful. There's so much to do and it feels like there's never enough time. You have a lot on your plate as it is, but the thought of packing up your entire home by yourself is overwhelming. Not to mention living out of suitcases for who knows how long! Mitchells Moving Company can take care of everything for you. From packing your belongings to loading them onto the truck, we will make sure that your move goes as smoothly as possible. We understand that moving can be a very stressful time, so let us take some of that stress off of your shoulders.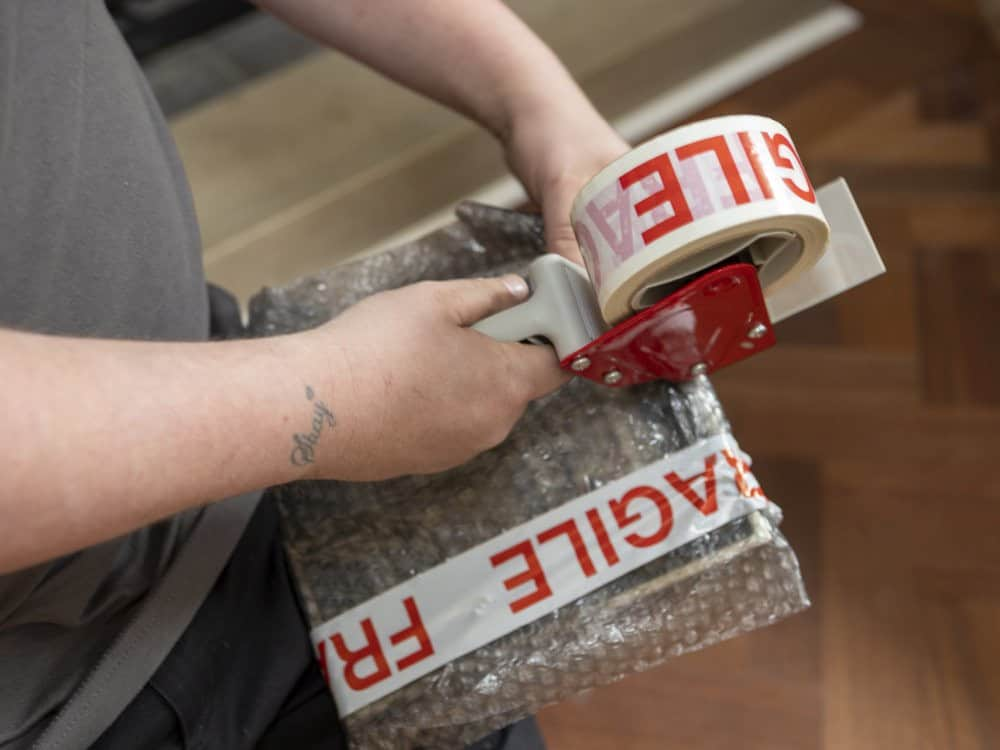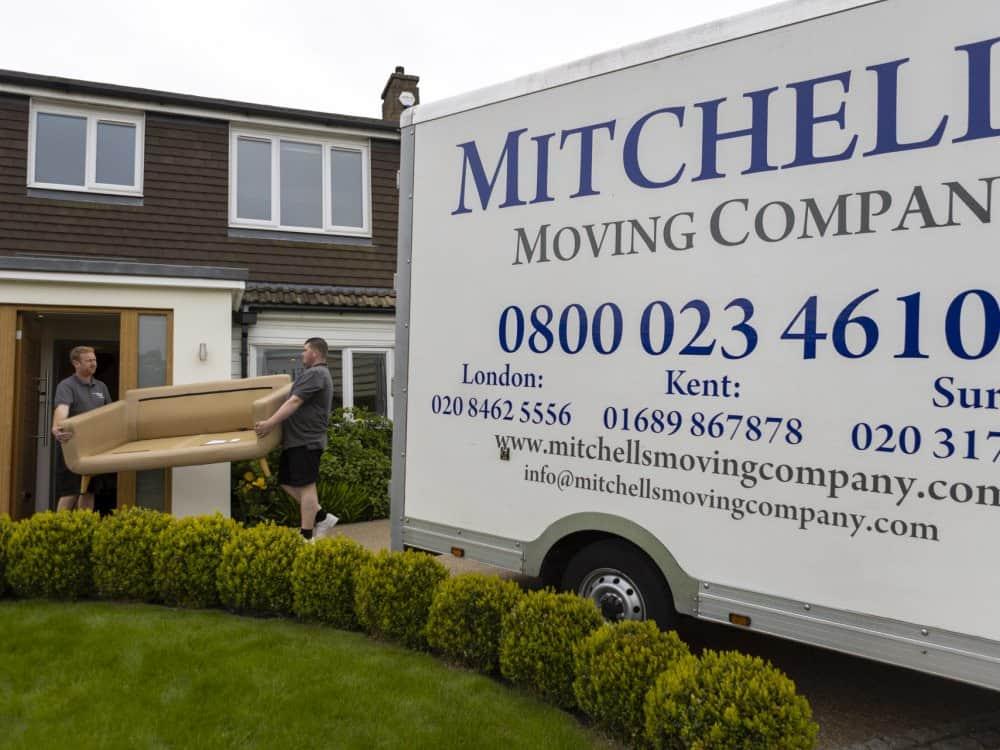 Removal storage
in Charlton
You need to store your belongings but don't want to deal with the hassle or security risks of self-storage. It can be difficult to find a storage space that is both large enough and secure enough for your needs. And if you do find one, it's likely to be very expensive. Mitchells Moving Company offers removal storage in Charlton. Our storage spaces are protected by CCTV, alarm systems, codes, and padlocks, so you can rest assured that your belongings will be always safe. We have a range of different-sized spaces available, so you can choose the one that best suits your needs.
Primary schools
in Charlton
Are your little ones starting school soon? There are a range of primary schools within the Charlton area that could be the ideal fit for their needs.
Charlton Manor Primary School
Thorntree Primary School
Cherry Orchard Primary School
Our Lady of Grace Catholic Primary School
Wind Rush Primary School
Fossdene Primary School
Sherington Primary School
Woodhill Primary School
Cardwell Primary School
Invicta Primary School
Mulgrave Primary School
Halstow Primary School
Eglinton Primary School
St Mary's Magdalene Primary School
Christ Church Church Of England Primary School Shooters Hill
Notre Dame Catholic Primary School
St Peter's R C Primary School
Gordon Primary School
Henwick Primary School
St Thomas More Catholic Primary School
Nightingale Primary School
Blackheath Preparatory School
RR Tutoring Services Ltd
Millennium Primary School
St Margaret's Church Of England Primary School
Scott Wilkie Primary School
Eltham Church Of England Primary School
Noor Ul Islam Primary School
St Stephen's Catholic Primary School
Winsor Primary School
Learn Log Tutoring
James Wolfe Primary School with Centre for Deaf Children
St Alfege With St Peter's Church Of England Primary School
Ellen Wilkinson Primary School
Rosetta Primary School
Hallsville Primary School
Bannockburn Primary School
Rockliffe Manor Primary School
Bishop Ridley Church Of England V A Primary School
Gallions Primary School
St Luke's Primary School
Keir Hardie Primary School
Gallions Mount Primary School
John Stainer Primary School
Morden Mount Primary School
Tollgate Primary School
St Saviour's Catholic Primary School
Gascoigne Primary School
Mottingham Primary School
Marvels Lane Primary School
Transport links
in Charlton
It's easy to travel to and from Charlton. Discover the transport connections you can take advantage of when living in the area.
Rail
Charlton Rail Station
Westcombe Park Rail Station
Bus stops
Ethelbert Drive
Royal Oak
Portway Ind Est North
Watt Close
Royce Close
Brancaster Avenue
Foxcotte Lane
Wetherby Gardens
Mercia Avenue
Lakeside Close
Foxcotte Close
Richborough Drive
Smeaton Road
Home Farm Gardens
Sports Pavillion
Carters Meadow
Parkview Close
Andover FC
Shelter on The Strand
Charlton Lane
The Green
Primary School
Crab Hill A417
Kingsgrove
Springfield Road
King Alfreds School East
Upthorpe Drive
Aldworth Avenue
Harcourt Green
Community Hospital
Charlton Park
Fyfield Close
Bluebell Road
Cluddley Turn
Village Stores
Ashford Road
The Harrow
The Fox Goes Free
The Cat
Vicarage Lane
Pike House
Grove Arms
St John's Close
Yateley Street
Charlton Station Woolwich Rd
Charlton Stn Charlton Church La
Westcombe Park
Charlton Athletic Football Club
Anchor & Hope Lane
Blackheath Royal Standard
Bramshot Avenue
Bowater Place
Cemetery Lane
Charlton House
Sundorne Road Wellington Gdns
Charlton Lane
Charlton Park Lane
Charlton Park Road
Charlton Village
Kemsing Road
Elliscombe Road
Erwood Road
Woolwich Road Gallions Road
Greenwich Heights
Weyman Road
Kinveachy Gardens
Kirkside Road
Marlton Street
Millennium Village Oval Square
Millennium Primary School
Millennium Village South
Nadine Street
Hervey Road
Pallet Way
Woolwich Road Charlton Lane
Peninsular Park Road
Pound Park Road
Queen Elizabeth Hospital West Entrance
Queen Elizabeth Hospital Main Entrance
Rainton Road
Woolwich Road Victoria Way
Millennium Leisure Park East
Stone Lake Retail Park
St Thomas Church
Sundorne Road
Greenwich Trust School
Zangwill Road
Milllennium Leisure Park West
Charlton Road Victoria Way
Warren Walk
Combedale Road
Westerdale Road
Cleveley Close
Wyndcliff Road
Beaconsfield Road (SE3)
Victoria Way
Blackheath Royal Standard
Anchor & Hope Lane
Bugsbys Way Gallions Road
Wyndcliff RdEastcombe Avenue
Woolwich Road Charlton Lane
Tudor Grange
Westcombe Park Rail Station
Blackwall Lane Bugsby's Lane
Sainsburys Greenwich Peninsula
Eastmoor Street
Cemetery Lane (SE7)
Restaurants in Charlton
Local restaurants are a huge draw for people living in Charlton. Get a taste for the best places to eat within the area.
Dinnerpot
Cattleya
Dragon & Phoenix
Frankie & Benny's
Hungry Horse
Subway
Sea Bream Fish Bar
Sun Ya Restaurant
O Bombeiro
Cuisine Events Kitchen
Peter's Fish Bar
Imperial Chef
Heliot Steak House
Prezzo
E Rush EE
Eaturkish
Morley's
New Tung Kong
Kesar
Sushi Gourmet
McDonald's
Chick 'N' Curries
Gourmet Burger Kitchen (GBK)
Chinipan
Las Iguanas London – The O2
Anchor & Hope
Welcome Inn Fish Bar
Roots
Zenith Fried Chicken
Subway
The Fishermans Inn
Healthy Eaters
Nando's – Greenwich Peninsula
Cabana Brasilian Barbecue
TGI Fridays – O2 Arena
Frankie & Benny's
Viet Baguette Ltd
Hook
Wasabi Sushi & Bento
The Depot Waterfront Brasserie
Earl Of Chatham
Pizza Express
Olivelli
Scarlet Rasoi
Places of worship
in Charlton
There are a range of places to worship in Charlton, allowing you to maintain your faith when living in the area.
R.C.C.G Restoration House
New Testament Charlton Church
Blackheath & Charlton Baptist Church
Our Lady Of Grace Church
St. Thomas' Church
Mount Horeb International Christian Centre
Woolwich Evangelical Church
Sunfields Methodist Church
River of Love
RCCG-The Anchor For All Souls
St Mary Magdalene Church
The Rock Family Church
Full Gospel Entime Ministries
New Life Christian Fellowship
Ichthus New Life
St Joseph's R C Church
R C C G Christ Chapel For All Nations
Trinity Methodist Church & Centre
St John's The Evangelist C Of E Church
Woolwich Sikh Temple
Churches & Other Places of Worship
New Wine International
St John Fisher R C Church
Elim Pentecostal Church
Lord Thy Deliverer Ltd
St Peter The Apostle Church
St John Fisher & St Thomas More R C Church
New Testament Church of God
Christ Church East Greenwich
R C C G Victory Centre
South East Hindu Association
The Believers Misson Church of God
Greenwich Peninsula Chaplaincy
Christian Pentecostal Mission International
Ramgarhia Skih Temple
St. James Church (C of E) Kidbrooke
Potter's House Christian Church
Emmanuel Church London
Shree Kutch Satsang Swaminarayan Temple
The Salvation Army Church
St Josephs
St Michael & All Angels Church
The Salvation Army Church & Community Centre
Victory Bible Church International
The Plumstead Community SDA Church
Europe for Christ Mission
NICC
St Marys R C Church
St Marys R C Church
Living Waters Apostolic Church
St Margaret's & All Saints Catholic Church
Shaftesbury Christian Centre
Days Lane Baptist Church
Christ Chapel
Goodnews Haven
St Edmund's Catholic School
Christ Church Newham
Poplar Baptist Church
Bishop Ridley Church
Manmin Church (Church of All Nation) Ltd
St. Paul Old Ford
Celestial Church of Christ
Our Lady Of Assumption R C Church
C E Church Of The Good Shepherd
New Testament Assembly
Glad Tidings Free Pentecostal Church
Ahmadiyya Muslim Association (UK)
The Salvation Army Employment Service
Deptford Methodist Church
Hither Green Baptist Church
Gracious Ministries International
Welling United Reformed Church
Jehovah's Witnesses
St. Augustine's Church
Lewisham Islamic Centre
Lewisham Seven Day Adventist
The St. Luke's Mission Initiative
Poplar Central Mosque
The Ministry
Poplar Mosque & Community Centre Ltd
Lewisham Parish Church
Church Sanctuary for Hire
New Cross Road Baptist Church
St Paul's Bow Common Church
St. Andrew's (C of E) Church
The Islamic Centre
St. Davids R C Church
New Covenant Gospel Church
Christ Apostolic Church Dove House
The Apostles Continuation Church International
St Edward The Confessor C Of E Church
Vietnamese Chaplaincy
Jubilee International Church
St. Michael's Church
Christ The Saviour Community Greek Orthodox Church
St Stephens R C Church
Greats Centre
The Salvation Army Church
International Christ Community Centre
Mottingham Methodist Church
Church of the Book
Holy Ghost Flame Ministries Intl UK
Full Gospel Hall
St Bartholomews Church
Welling Evangelical Free Church
Ichthus Christian Fellowship
Word of God Ministry
Our Lady Help Of Christians R C Church
Evangelistic Outreach
East End Islamic Centre
Elim Pentecostal Church
Wellspring Pentecostal Church
Calvaiy Charistmatic Baptist Church
New Creation Evangelistic Ministry
St. Peter's Brockley
Lighthouse Baptist Church
Ransom Church of God Universal Fellowship
East Ham Baptist Church
Chislehurst Y F C Ltd
The Salvation Army
Tower Hamlets Community Church
St Benet Catholic Church
New Covenant Apostolic Christ Church
Bonny Downs Baptist Church
We regularly work in these areas of South East London