Moving house is a huge task, and it can be incredibly stressful. You must pack up your entire life, transport all your belongings to a new location, and then unpack everything again. Not to mention the fact that you must deal with estate agents, solicitors, and all sorts of other people who seem to want to make the process as difficult as possible! Mitchells Moving Company can take care of everything for you. We are a professional removal firm with decades of experience in the industry. We will tailor our services to meet your specific needs, providing everything you could need from start to finish. We will treat your home with utmost care and respect, ensuring that the move is as stress-free as possible. You can rely on our team for removals in Catford.
If you're looking for the best removals company to help you on moving day in Catford, call us on 0800 023 4610.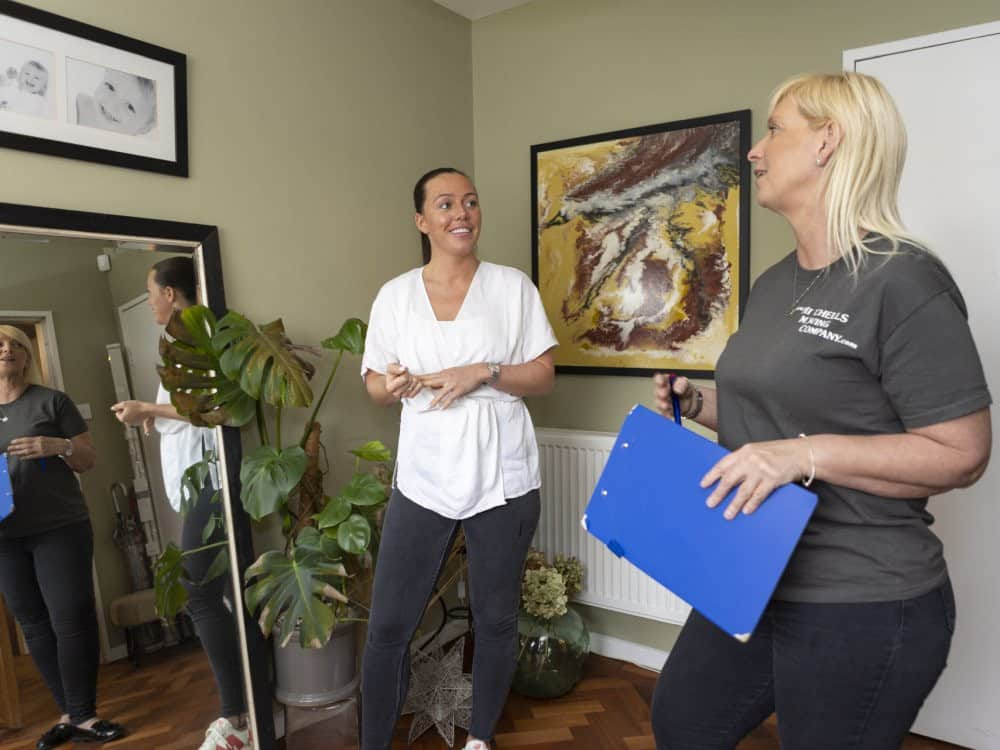 Why choose Catford?
Catford is a district of South East London right in the heart of the London Borough of Lewisham, and has a population of around 45,000 people. Well connected to Central and South East London by two rail stations, it is conveniently located for commuters. The main Rushey Green goes right through the centre of Catford up towards Lewisham and has numerous well-known bars and restaurants to choose from. You will also find Catford shopping centre just off the main road, which has different shops, a food market and a cinema to keep you busy in your spare time. There are also plenty of ways to keep active in Catford, with Mountsfield Park nearby to the centre of the area, home to a café, playground, and football club for kids. The area also has numerous schools and colleges to choose from, making it suitable for young families.
How can we help with
removals in Catford?
Moving is always a stressful experience, and it can be hard to know where to start. Not only is moving a huge upheaval, but it can also be incredibly expensive. If you're not careful, the cost of moving can quickly spiral out of control. Mitchells Moving Company offers an affordable removals service in Catford that will take the hassle out of your move. We provide a full range of services, from packing to clearance, so you can relax and let us take care of everything. Our team is experienced and professional, ensuring that your move goes as smoothly as possible.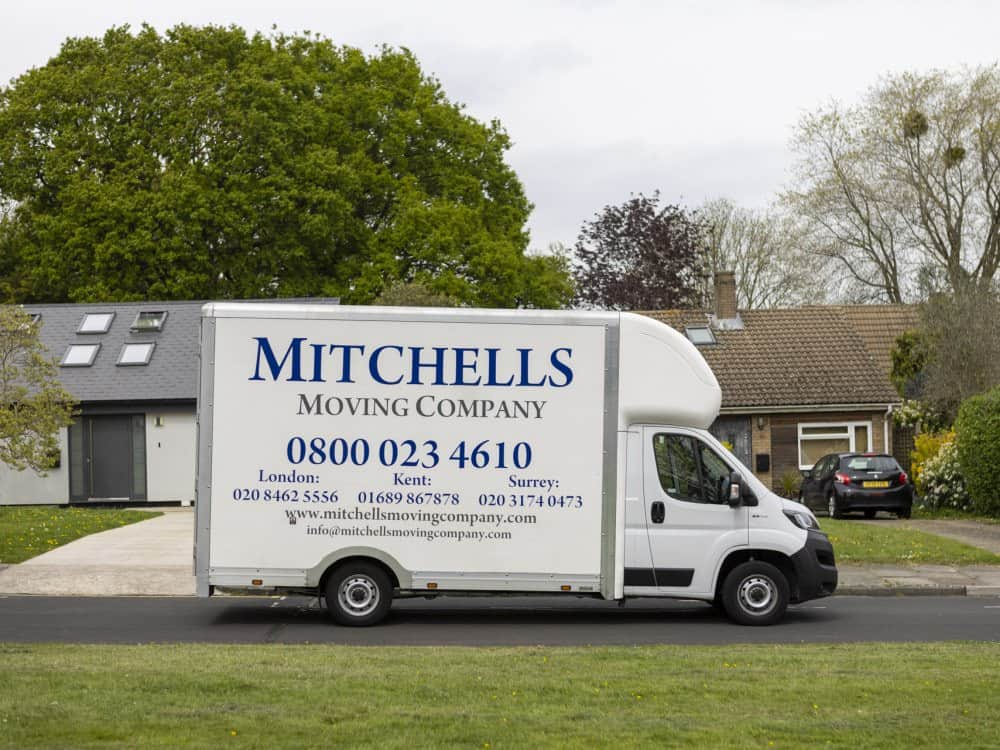 Why choose Mitchells Moving Company
for removals in Catford?
Mitchells Moving Company can take the stress out of your move. We are a professional, reliable moving company who know how to handle everything from packing up your old home to unpacking in your new one. Contact us today for a free quote and let us help you make your move as easy as possible.

Industry experience dating back to 1980
You have a lot of things to worry about when you relocate- finding a new home, packing up your belongings, getting your family ready for the big move. Leave it to us- we've been in the business for over 40 years and know how to get the job done right. We guarantee that your belongings will arrive at your new home safe and sound, and we offer some of the most competitive rates in the industry.

Personal communication with customers
Moving is stressful enough without having to worry about chasing your movers for updates. We'll keep in touch with you throughout the process to ensure you know exactly what is happening with your move and what to expect. We take the hassle out of the process, allowing you to look forward to your new home.

Start-to-finish services
Moving house is stressful enough – why add more to your plate? Trying to take care of all the little details yourself can be time-consuming and frustrating. Start-to-finish services from our company will take the hassle out of moving for you. We'll clean your old place, get rid of any unwanted items, and make sure your new home is ready for you when you arrive. Relax and let us take care of everything!

Modern, detail-oriented processes
Modern, detail-oriented processes. We understand that moving house can be stressful, which is why we take care of every little detail so that you don't have to worry about a thing. From the moment you get in touch with us until your belongings are safely unpacked at the other end, we'll be there to help every step of the way.
Professional packing
for removals in Catford
Moving is a stressful process that can take weeks to complete if you do it all yourself. By packing your belongings, yourself, you run the risk of damaging them or losing them altogether. You'll also be living out of suitcases for weeks, which isn't fun at all. Let Mitchells Moving Company take care of the packing process for you. Our professional packers will come to your home one day before the move and will pack everything quickly and efficiently. This will take the stress off your hands and allow you to live your life normally until the move is completed.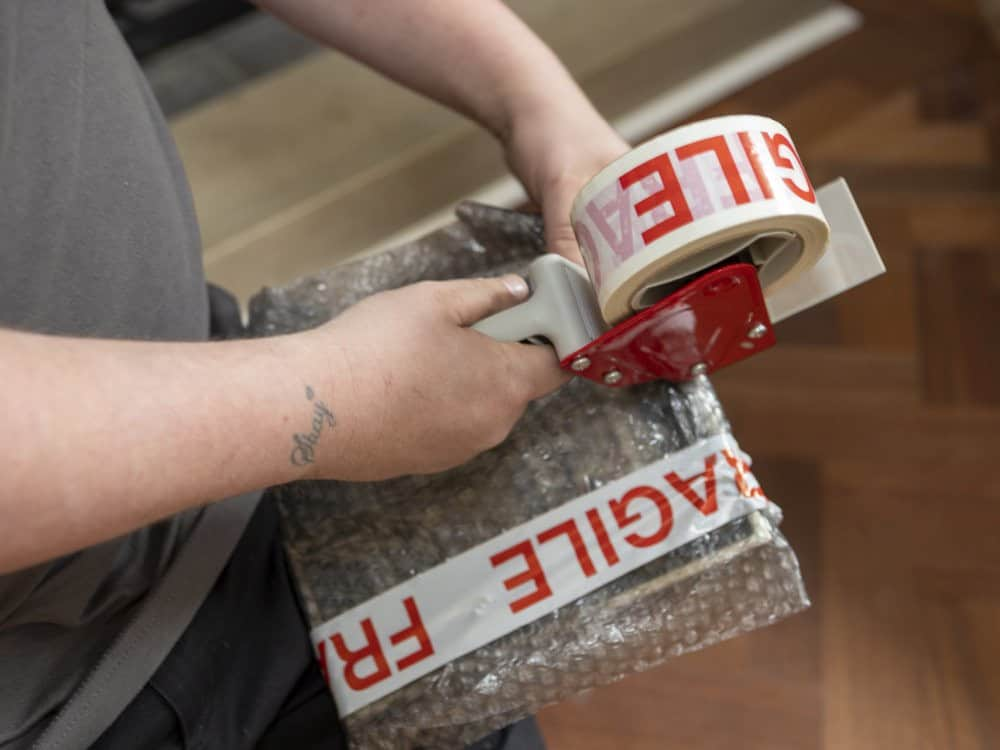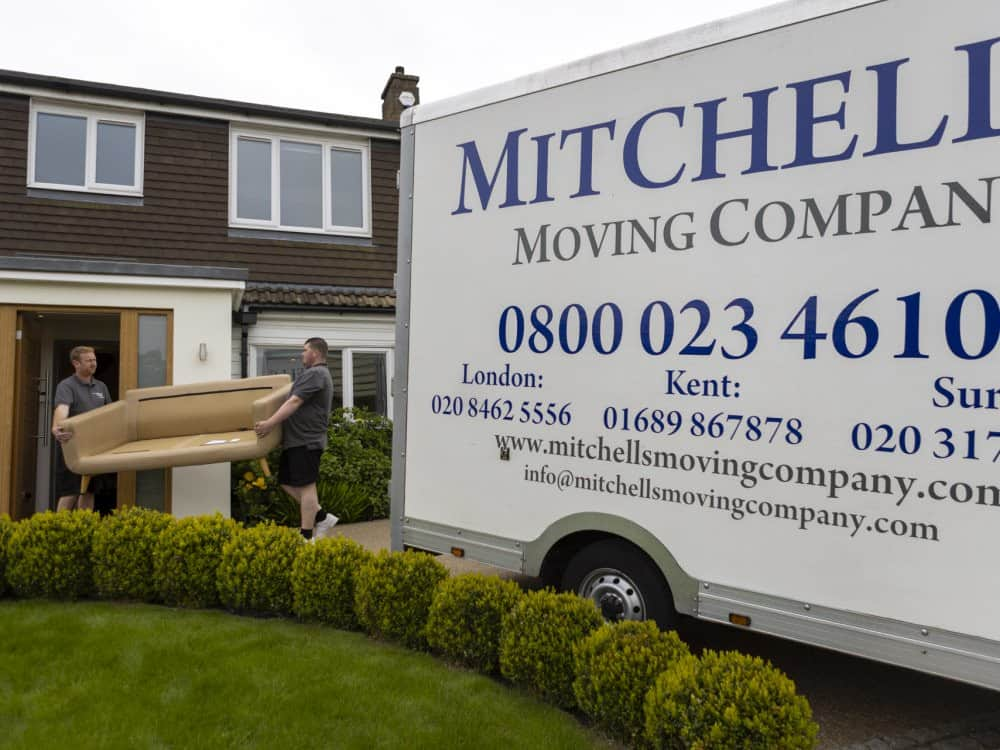 Removal storage
in Catford
You need to store your belongings, but don't want to deal with the hassle or expense of traditional storage units. Traditional storage units can be expensive and inconvenient. They're often located far from your home or office, and you must sign a long-term contract. Mitchells Moving Company offers removal storage in Catford. Our storage spaces are protected by CCTV, alarm systems, codes, and padlocks, so you can trust that your belongings will be always completely secure. Plus, we offer short-term and long-term contracts so you can find the perfect storage solution for your needs.
Primary schools
in Catford
Are your little ones starting school soon? There are a range of primary schools within the Catford area that could be the ideal fit for their needs.
Sandhurst Primary School
Rushey Green Primary School
Torridon Primary School
St Winifred's Catholic Primary School
Holbeach Primary School
Learn Log Tutoring
Forster Park Primary School
St Mary's Lewisham Church Of England Primary School
St Margaret's Lee C Of E Primary School
St Saviour's Catholic Primary School
Genius Tuition
Athelney Primary School
JG Educate Ltd
Rathfern Primary School
St John Baptist Southend Church Of England Primary School
Cooper's Lane Primary School
Gordonbrock Primary School
Downderry Primary School
Elfrida Primary School
Dalmain Primary School
Horn Park Primary School
St Augustine's Catholic Primary School & Nursery
Good Shepherd Catholic Primary School
John Stainer Primary School
Marvels Lane Primary School
St William Of York Catholic Primary School
Launcelot Primary School
John Ball Primary School
SquireClub
Wingfield Primary School
Bens Home Tutoring
Kilmorie Primary School
Brooklands Primary School
All Saints' Church Of England Primary School
St Mary Magdalen's Catholic Primary School
Haseltine Primary School
Burnt Ash Primary School
Morden Mount Primary School
Ashmead Primary School
St Stephen's Church Of England Primary School
Adamsrill Primary School
Cherry Orchard Primary School
Mottingham Primary School
T-o-P 10 Tuition
Perrymount Primary School
Ealdham Primary School
Hollydale Primary School
Middle Park Primary School
Barbara Njau English Tuition
St. George's Primary School
Transport links
in Catford
It's easy to travel to and from Catford. Discover the transport connections you can take advantage of when living in the area.
Rail
Catford Bridge Rail Station
Catford Rail Station
Bus stops
Sussex Mews
Bourneville Road
Brightling Road
Catford & Catford Bridge Stns
Bankhurst Road
Bargery Road
Beechfield Road
Fordmill Road
Stanstead Road St Dunstan's College
St Dunstans College
Holy Cross School
Canadian Avenue
Laleham Road
Catford Rd Lewisham Town Hall
Canadian Ave Lewisham Town Hall
Montreal House
Plassy Road
Ravensbourne Park Crescent
Rosenthal Road
Sandhurst Road St Fillans Road
The Catford Centre
Brownhill Road Catford Centre
The Catford Broadway
Thomas Lane
Bromley Road Lewisham Town Hall
Brownhill Road St Fillans Road
Stainton Road
Hilary House
Doggett Road (SE6)
Bankhurst Road
Catford St.Dunstans College
Huntsworth Court (SE6)
Hilary House
Ravensbourne Park
Westdown Road
Catford Bridge Doggett Road
Bourneville Road
Restaurants in Catford
Local restaurants are a huge draw for people living in Catford. Get a taste for the best places to eat within the area.
Monsoon Indian Restaurant
China Express
East
Traditional Lebanese Kitchen
Curry Cottage
Cafe Green
New Delicious
China Garden
Bengal Brasserie
Villa Bombay
Caribbean Spice
Blue Marlin Fish Bar
Planet 68
Nando's
Riva
Mr Chippy
Jamalicious
Mama's Pot
Mama's Pot
Eastern Queen
Best Fried Chicken
Tai Won Mein
Deli Mavi
German Doner Kebab
Himalayan Indian Restaurant
Morley's
Caru Kebabs
Favourable
Subway
Big Fat Gourmet
Oriental Chinese Restaurant 2
Rahana Tandoori
Islands Kitchen
K F C
Afiwe Caribbean Restaurant
Peace & Prosperity
The Curry World
Catford Constitutional Club
Fera
Smoke Pan
Sapporo Ichiban
Quela's
Island Kitchen
Subway
Fera Mediterranean Grill & Maze Bar
Bellyfillerz
Turkuaz
Krispies
Places of worship
in Catford
There are a range of places to worship in Catford, allowing you to maintain your faith when living in the area.
Living Waters Apostolic Church
Catford Assemblies of God Pentecostal Church
The Salvation Army Church
Unique Salvation Ministries
Elim Pentecostal Church
Lewisham Islamic Centre
New Creation Evangelistic Ministry
Hither Green Baptist Church
Greater Evangelism World Crusade Church
The Salvation Army Church
Catford Synagogue
St Laurence Catford
Lewisham Seven Day Adventist
Freedom House for All Nations
Ransom Church of God Universal Fellowship
C E Church Of The Good Shepherd
Lewisham Parish Church
Lee Green United Reformed Church
London Sivan Kovil
Redeemed Christian Church Of God – Winners Sanctuary
Emmanuel Pentecostal Church
Lewisham Church of Christ
Ambassadors of Grace Ministries
Elim Pentecostal Church
Elim Pentecostal Church
Churches & Other Places of Worship
St Saviour's R C Church Lewisham
R C C G Faith Chapel
Lewisham Methodist Church
Lee Bible Study Centre
Kings Church
St. Dunstan's Parish Church Bellingham
St. Margaret's Lee
St. Augustine's Church
Churchdown Christian Centre
St. Stephens & St. Marks Church Lewisham
Christ Embassy Catford
The Annunciation & St Augustine Catholic Church
Jubilee Harvest Church
Church of Jesus Christ of Latter Day Saints
St. Georges Christ Church St. Pauls
The Good Shepherd R C Church
Unity London
St William Of York Church
St Marys R C Church
St Marys R C Church
The Salvation Army Church & Community Centre
Sacred Heart Convent
St Michael & All Angels Church
Brook Lane Community Church
Jubilee International Church
St. Mary Magdalen R.C Church
Rock – I Ministries
The New Testament Church of God (Rehoboth)
St. Peter's Brockley
Quakers Religious Society of Friends
Perry Rise Baptist Church
Elim Pentecostal Church Brockley
Christ Apostolic Church Balm of Gilead
St. James Church (C of E) Kidbrooke
Eleos Charitable Trust
Devonshire Drive Baptist Church
Deutsche Ev Kirche
South Street Baptist Church
International Zen Association UK
R C C G Living Faith House
Our Lady & St Philip Neri Catholic Church
St John Fisher R C Church
Antony With St. Silas Nunhead
Eltham Green Community Church
Our Lady Star Of The Sea R C Church
Church of the Living God
Living Springs International Church
St Mark's United Reform
Greenwich Sda
Celestial Church of Christ
Peckham Seventh Day
St Edward The Confessor C Of E Church
St Catherine's Church Hatcham
RCCG Overcomers Assembly
Grove Centre Church
St John's The Evangelist C Of E Church
International Christ Community Centre
Mottingham Methodist Church
Gracious Ministries International
The Believers Misson Church of God
Trinity Vineyard Church
New Cross Road Baptist Church
The Ministry
St Pauls C Of E Church
Olivet Baptist Church
All Saints C of E Church
Our Lady Of Grace Church
Shaftesbury Christian Centre
St. Andrew's (C of E) Church
Our Lady Help Of Christians R C Church
Greenwich Peninsula Chaplaincy
Court Farm Evangelical Church
Holy Trinity Church
CP Ministries UK Casa De Pan
St Marys
St Alfege Church
Our Lady Of Assumption R C Church
The Salvation Army Church
Sunfields Methodist Church
Christ Church Bromley
Church Of The Resurrection
Christ Church East Greenwich
The Old Royal Naval College Chapel
St John Fisher & St Thomas More R C Church
New Testament Assembly
Emmanuel Church London
Global Minsters Association
Bromley & District Reform Synagogue
Bromley Methodist Church
St George's Parish Church
The Salvation Army Employment Service
Cornerstone Christian Centre
Beckenham Methodist Church
Beckenham Methodist Church
St Thomas Nunhead
St Mary Magdalene C Of E Church
Penge Baptist Church
Deptford Methodist Church
Deeper Life Bible Church
New Testament Church of God
True Christian Bible Church
The Salvation Army Church
The Lighthouse Chapel International
New Life Assembly
New Covenant Gospel Church
Blackheath & Charlton Baptist Church
Christchurch Church of England
St. Barnabas C of E Church
R C C G Christ Chapel For All Nations
Christchurch Centre
St. Joseph's R.C Church
St John's Church
Living Flames
Elmstead Baptist Church
The Salvation Army Church
Bromley Town Church
St. Anthony of Padua
Trinity Bromley United Reformed Church
Bromley Baptist Church
Bromley United Reformed Church
St Josephs
We regularly work in these areas of South East London