Moving house is one of the most stressful things you can do. Not only do you have to worry about finding a new place to live, but also getting all your stuff packed up and transported safely. Mitchells Moving Company is here to take the hassle out of removals in Carshalton for you. We're a professional removal firm with decades of experience in the industry, so we know how to get the job done quickly and efficiently. Plus, we offer tailored quotes and services to meet each customer's individual needs – no two moves are ever the same!
If you're looking for the best removals company to help you on moving day in Carshalton, call us on 0800 023 4610.
How can we help with
removals in Carshalton?
You might be tempted to try and do everything yourself to save money, but this can often lead to disaster. Not only will you end up spending more time and energy than you anticipated, but you could also damage your possessions or injure yourself in the process. Mitchells Moving Company provides a full range of removals services that will take the stress out of moving house. We are experienced professionals who will handle every aspect of the move for you, ensuring that everything goes smoothly from beginning to end. We provide a full packing service, a clearance service, and much more – so you can relax and focus on your new home.
Why choose Mitchells Moving Company
for removals in Carshalton?
Mitchells Moving Company has been providing removals services in Carshalton for years. We're a family-owned and operated business, and we take pride in our reputation for being reliable and trustworthy. We offer a range of services to suit your needs, from full-service removals to packing and unpacking assistance.

Industry experience dating back to 1980
Hiring a professional moving company is the best way to avoid any potential problems. Some of our team members have experience dating back to 1980, so we know how to handle your belongings safely and securely. We'll transport them quickly and efficiently, so you can relax and focus on your new home or office.

Personal communication with customers
You're busy enough as it is without having to spend hours tracking down the best deal on packing supplies and movers. We take care of everything for you. We have a wide range of removal services that will suit your needs, and we'll work with you to find the best deals on packing materials and transportation. With our personal communication, you can relax and focus on your move.

Start-to-finish services
Moving house is stressful enough without having to worry about the little things. Why not let us take care of everything for you so that you can focus on the bigger picture? We offer start-to-finish services so that you can relax and know that your move is in good hands. We'll take care of everything, from packing up your belongings to cleaning your old place and getting rid of any unwanted items.

Modern, detail-oriented processes
Modern, detail-oriented processes offer a hassle-free move for everyone involved. We use modern vans that are specifically designed for house removals, meaning that we can move large items without any trouble. We also pack methodically so that everything is easy to find when we reach the destination. Plus, we have support vehicles on hand in case you need them.
Professional packing
for removals in Carshalton
Moving is a stressful process and can take up a lot of your time. Packing up your home can be very time consuming and frustrating. You may end up packing for weeks on end and living out of suitcases. This isn't an enjoyable experience! Working with Mitchells Moving Company as your professional house packers will take the stress off your hands. Our team of experts will come to your home one day before the move and will quickly and efficiently pack your belongings. This will allow you to live your daily life right up until the move without any added stress.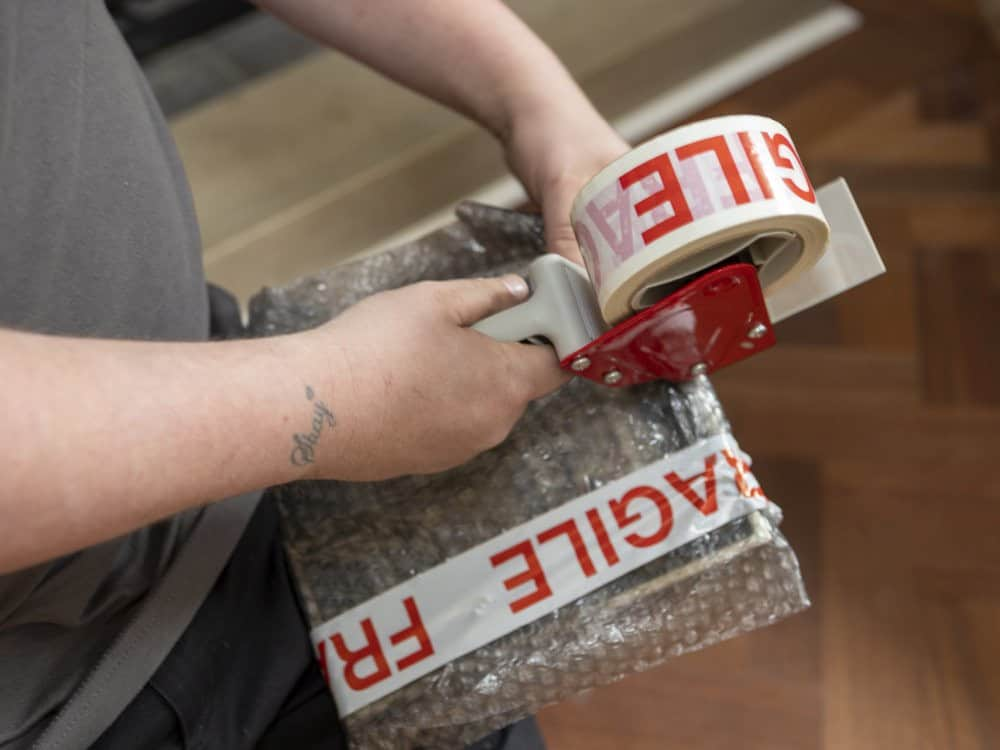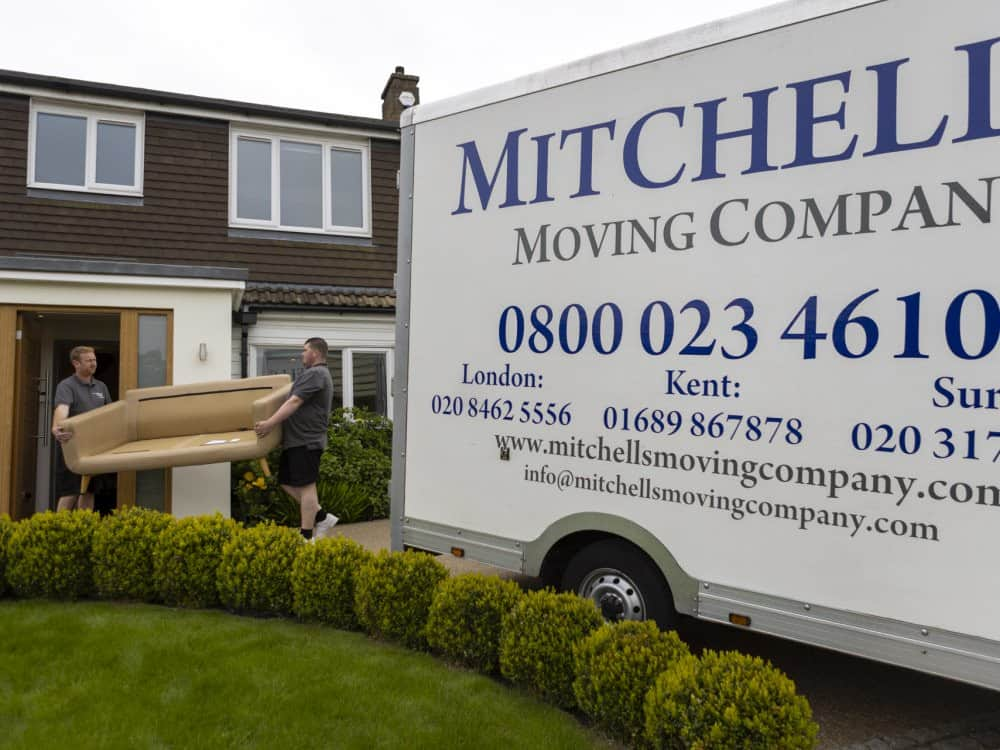 Removal storage
in Carshalton
You have a lot of stuff. Maybe you're moving, downsizing, or just don't have enough space for everything. It's hard to part with your belongings, but where are you going to put them? If you don't want to get rid of them, you need to find somewhere to store them. Mitchells Moving Company can provide you with a storage space that is perfect for your needs. We have different sizes and lengths of time so that you can choose what works best for you. Our storage spaces are also protected by CCTV and alarm systems so that you know your belongings are always safe.
Primary schools
in Carshalton
Are your little ones starting school soon? There are a range of primary schools within the Carshalton area that could be the ideal fit for their needs.
All Saints Carshalton Church Of England Primary School
Muschamp Primary School & Language Opportunity Base
Bandon Hill Primary School
Kamran Ahmed One to One Tuition
Barrow Hedges Primary School
Sutton Tutors
Culvers House Primary School
Devonshire Primary School
All Saints Benhilton C Of E Primary School
AtoZ Educational Services
Tweeddale Primary School
Hackbridge Primary School
The Link Day Primary School
Tuition Sutton
Key2success
Steph's Tutoring
St Peter & Paul Catholic Primary School
Green Wrythe Primary School
Primary Tutor
Foresters Primary School
Morden Primary School
High View Primary School
Ecclesbourne Primary School
Westbourne Primary School
Accelerate Learning
Abbey Primary School
Harris Academy Purley
Woodcote Primary School
Cheam Park Farm Primary School
Cranmer Primary School
Abbotsbury Primary School
West Thornton Primary School
Selsdon Primary & Nursery School
Reliance Academy
Gorringe Park Primary School
Cuddington Croft Primary School
Woodmansterne Primary School
Margaret Roper Catholic Primary School
Regina Coeli Catholic Primary School
Sacred Heart Catholic Primary School
St Mark's Primary School
Christ Church C Of E Primary School Purley
Krishna Avanti Primary School
Orchard Way Primary School
TA Academics Ltd
Aragon Primary School
William Morris Primary School
Haslemere Primary School
Rising Starseducation
Thomas J O'Regan
St Mary's RC Junior School
St Mary's RC Infants School
Stanley Park Junior School
Muschamp Primary School and Language Opportunity Base
Harris Junior Academy Carshalton
Green Wrythe Primary School
Victor Seymour Infants' School
Tweeddale Primary School
Rushy Meadow Primary Academy
All Saints Carshalton Church of England Primary School
Stanley Park Infants School
Barrow Hedges Primary School
Secondary schools
in Carshalton
Carshalton has a range of secondary schools that will provide your children with all the support they need. Explore the local education opportunities within the area.
St Philomena's Catholic High School for Girls
Carshalton High School for Girls
Carshalton Boys Sports College
Oaks Park High School
Transport links
in Carshalton
It's easy to travel to and from Carshalton. Discover the transport connections you can take advantage of when living in the area.
Rail
Bus stops
West Street
Carshalton Station
Bowman's Meadow
Butter Hill
Byron Avenue (SM1)
Carshalton Road Cambridge Road
Oxford Road Carshalton
Carshalton High Street
Carshalton Ponds
Colston Avenue
Kingsley Avenue (SM1)
Parkgate Road
Park Lane
Pound Street
Queens Road Carshalton
Wales Avenue
Wallington County Grammar School
Croydon Road Wallington Green
Manor Road Acre Lane
Manor Road North Acre Lane
Browning Avenue Carshalton
Coleridge Avenue Westmead Road
Ruskin Road Park Lane
Seymour Road Ruskin Road
Cator Road
Pound Street West Street
Things to do
in Carshalton
There's lots to love about Carshalton. Here are the top attractions within the area that you can explore – you better start planning!
Honeywood Museum
The Grove Park
Little Holland House
Craggy Island
Carshalton Water Tower
Windsor Castle Pub
Charles Cryer Studio Theatre
Tino´s Tasty Italian Restaurant
The Oaks Golf Course
Be Beautiful
The May Tree
Utopia Beauty Spa
All Saints Church
Jansee Health Spa
Hackbridge Community Garden
Sutton Ecology Centre
Craig Mitchell Golf Academy
art-K Carshalton
Restaurants in Carshalton
Local restaurants are a huge draw for people living in Carshalton. Get a taste for the best places to eat within the area.
New Shang Hai Pearl
The Emperor's Kitchen Eastern Take Away
The Blue Bengal
Goldfish
Chipsmiths
Indian Oasis
Korykos Restaurant
Jerk N Jolloff
Moon House Fish Bar
The Ginger Italian Ltd
Porter House
The Master Fryer
Manor Fish Bar
Saqui Tandoori Restaurant
Mohini Balti House
Millennium Fish Bar
Greek Vine Restaurant
Sakura Indian Restaurant
Saregama
The Bonanza
El Nido Restaurant
Seraffino Italian Restaurant
The Royal China Chinese & Thai Cuisine
Siam Signature
SAM's Caribbean Kitchen
Places of worship
in Carshalton
There are a range of places to worship in Carshalton, allowing you to maintain your faith when living in the area.
The Salvation Army Church
Carshalton Methodist Church
West Street Evangelical Church
Carshalton Baptist Church
Wallington Baptist Church
The Salvation Army Church
Carshalton Beeches Baptist Free Church
The Vicarage the Good Shepherd
Victory City
St Margarets Catholic Church
The Church of the Good Shepherd
The Parish Of Our Lady Of The Rosary
Redeemed Christian Church of God Carshalton
Wallington United Reformed Church
Sutton Islamic Centre
Stanley Park Evangelical Free Church
Wallington Gospel Hall
Redeemed Christian Church of God Glorious
Friends Meeting House Quakers
St Patrick's Church
St Elphege's R C Church
Sutton Synagogue
All Saints Church
Trinity United Reformed & Methodist Church
Christ Church
Bandon Hill Methodist Church
PCC All Saints Benhilton
St Nicholas Church Hall
Holy Family R C Church
St. Helier Methodist Church
Churches & Other Places of Worship
Wood World Missions & Power Centre Church
Wallington Christian Centre
Chiltern Church
Wallington Seventh-Day Adventist Church
Sutton Family Church
Pneuma Christian Centre
St Teresa R C Church
Sutton Christian Centre
St. Peter's Church
Praise Baptist Church
The Eagle City Church
Restore Truth Outreach Ministry
Christ Embassy Croydon
St Dominic Catholic Church
St Christopher's Catholic Church
St John's Church
St Peter's & St Paul's R C Church
Cheam Methodist Church
The Elim Pentecostal Church
Cheam Baptist Pre School
St George's Church Centre
North Cheam Baptist Church
St Andrew's United Reformed Church
Farm Road Church
Mitcham Baptist Church
Gospel Truth Ministries Ltd
Daystar Ministries
Muththumari Amman Temple
Croydon Minster
Croydon Spiritualist Church
Gloryland Pentecostal Ministries
Paga
Emmanuel Prayer Centre
St John The Baptist R C Church
Mitcham Parish Church
Pollards Hill Baptist Church
Christ Church
Kingdom Life City Church
Next Generation Prophetic Ministry
Redeemed Christian Church of God, Higher Ground Assembly
Redemption Faith Worship Centre Ltd
New Life Croydon
Pistis International Church
Church Of Ascension
St Matthias R C Church
Purley Masjid
Faith Church of God
Ahmadiyya Muslim Association UK
Elim Pentecostal Church
New Testament Church of God
Liberty Chapel (Church for All Nations)
First Church of Christ Scientist
Croydon Tabernacle
St Michael R C Church
Purley Baptist Church
Shahjalal Mosque & Islamic Centre
The British Conference Of The Church Of God Seventh Day
House Of Judah
St Johns Church Of England (Continuing)
St. Barnabas Church
Jehovah's Witnesses
Morden Baptist Church
Purley United Reformed Church
Christ Church
St. Michaels Church
South Croydon United Church
Christ Church With St Philip
St. Paul's Church
St. John the Divine
Christian Science Church
Morden Park Baptist Church
St Augustines Centre
Ahmadiyya Muslim Association
All Nations Revival Church
St Peters C Of E Church
St Mary's Catholic Church
Kingdom Heritage Christian Fellowship
Potters House Christian Church Croydon
Buddhist Centre Croydon
Potter's House Within The Landsdowne Hotel
Love of God Ministries
St. Peter's Church
St Gertrude's R C Church
Emmanuel Inspirational Church of God
Calvary Christians' Chapel (The Hammer of God Ministry)
Gloria Gold Ministry
T J B C
The Salvation Army Church
Prophetic Resurrection Ministry
Croham Road Baptist Church
West Croydon Baptist Church
Junction Community Church N T A
Church of England
St. Andrews Church of England
Devotion Church
Christ Church
All Saints C of E Church
Restoration World Revival Church
GCI Coulsdon Community Church
East Croydon United Reform Church
St Aidans Catholic Church
Bethel Baptist Church
St Mary's Anglican Church
St John Fisher Church
Emmanuel Church
Coulsdon Christian Fellowship
St Boniface R C Church
The Salvation Army Church
Stoneleigh Baptist Church
Jehovah's Witnesses
Mount Zion Seventh Day Church Of God UK International Conference
Shree Ghanapathy Temple
St. Matthews Church
Banstead Community Church
Norbury Baptist Church
The Holy Redeemer Church
Oasis Church
We regularly work in these areas of Surrey