Moving house is a stressful experience, made worse by the knowledge that you need to do all the packing and moving yourself. You have enough to worry about when you're moving house – finding a new place, getting your deposit together, changing your address. The last thing you need is added stress from having to pack up and move all your belongings too. Mitchells Moving Company can take care of everything for you when it comes to removals in Bermondsey. We'll provide all the packing materials and manpower needed to get your move done quickly and efficiently, so you can focus on the other things on your plate. Plus, we offer a range of removal services that are tailored to meet your specific needs. So, whether you're moving across town or across the country, we've got you covered.
If you're looking for the best removals company to help you on moving day in Bermondsey, call us on 0800 023 4610.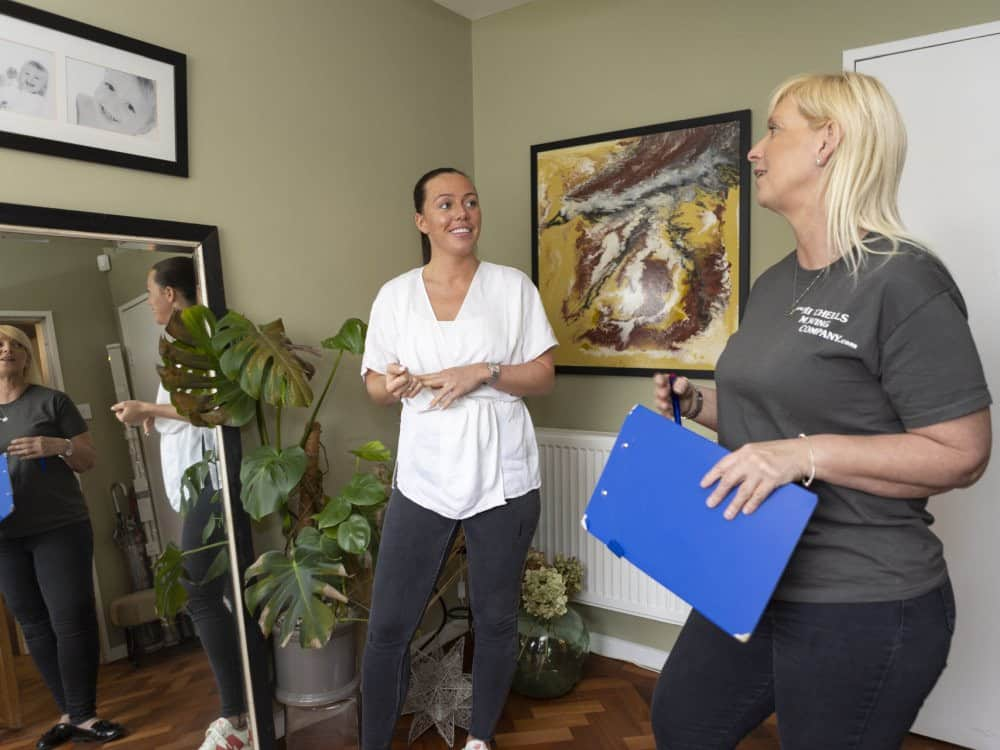 Why choose Bermondsey?
A large district of South East London, Bermondsey is part of the London Borough of Southwark, and is in close proximity to Central London. Because of its location, there is no shortage of sights to see and things to do in the Bermondsey area. The district is home to both an overground and underground station, with connections to the rest of London. Bermondsey has become known for its nightlife, with a number of bustling pubs and bars, making it one of London's up and coming places for young people to live. There is also an abundance of other entertainment, with professional football team Millwall FC based in the area, their stadium located a short walk from South Bermondsey train station. If you enjoy keeping active there are plenty of green spaces to choose from including Southwark Park, which is home to an athletics centre and caters to multiple other sports. Bermondsey is packed full of different options for the whole family.
How can we help with
removals in Bermondsey?
You're moving house soon and you're not sure where to start. Moving house is one of the most stressful things you can do. There's so much to think about, from packing your belongings to arranging transport and getting your new home ready. Mitchells Moving Company can take the hassle out of moving in Bermondsey. We provide a full range of removals services, from packing and transporting your belongings to helping you clear out your old home. With our experience and care, we will make sure your move goes as smoothly as possible.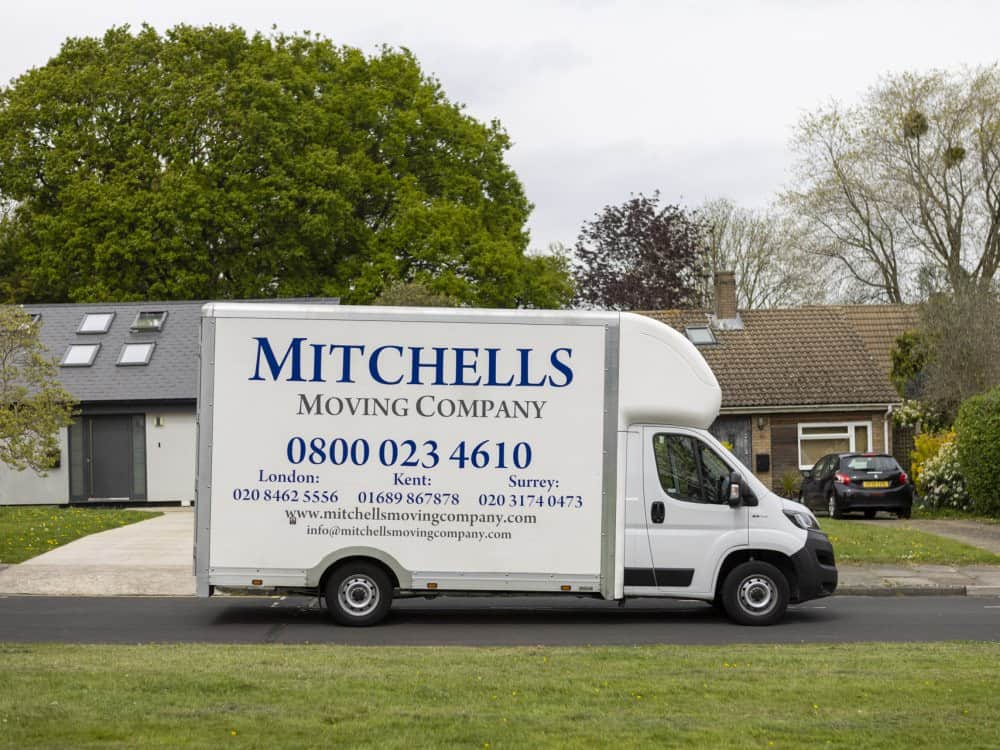 Why choose Mitchells Moving Company
for removals in Bermondsey?
Mitchells Moving Company can take care of everything for you – from packing your boxes and loading them onto the truck, to unloading them at your new home and even helping you put everything away. We're a comprehensive removals service that can take the stress off your shoulders so that you can relax and enjoy your move.

Industry experience dating back to 1980
It's hard to know who to trust when it comes to removals. Many companies make big promises, but don't deliver on them. We have some team members with over 40 years of experience in the industry, so you can rest assured that your belongings are in safe hands. Our team has the knowledge and expertise to get your move done quickly and efficiently.

Personal communication with customers
It can be incredibly frustrating trying to communicate with a company when you have a question or issue. We provide personal communication with each and every one of our customers. You'll always be able to get in touch with us easily, and we'll always be available to help. We take the worry out of your hands, so that you can focus on your move.

Start-to-finish services
You might have to go through several companies to get all the services you need, and then you have to coordinate between them. We provide all the services you need for house removals so that you don't have to go anywhere else. We take care of everything, from end of tenancy cleaning to disposing of your hot tub, so that you can relax and enjoy your new home without any stress.

Modern, detail-oriented processes
Mitchells Moving Company makes moving easy. We use modern vans that are specifically designed for house removals, which means that we can handle large items with ease. We pack methodically so that everything is easy to find when we reach our destination, and we have support vehicles on hand should you need them.
Professional packing
for removals in Bermondsey
Moving is stressful. Packing up all your belongings, getting them ready for transport, and then actually moving everything to your new home can be a daunting task. Not only is the process of packing and moving itself very time consuming, but it can also be very expensive if you have to hire a professional team to do it for you. Mitchells Moving Company offers a professional packing service in Bermondsey that will take the stress off your hands. Our packers are experienced and will work quickly and efficiently to get your belongings packed up and ready for transport. Plus, by working with us you eliminate the need to find a truck, pack everything yourself, or hire movers on your own saving you both time and money.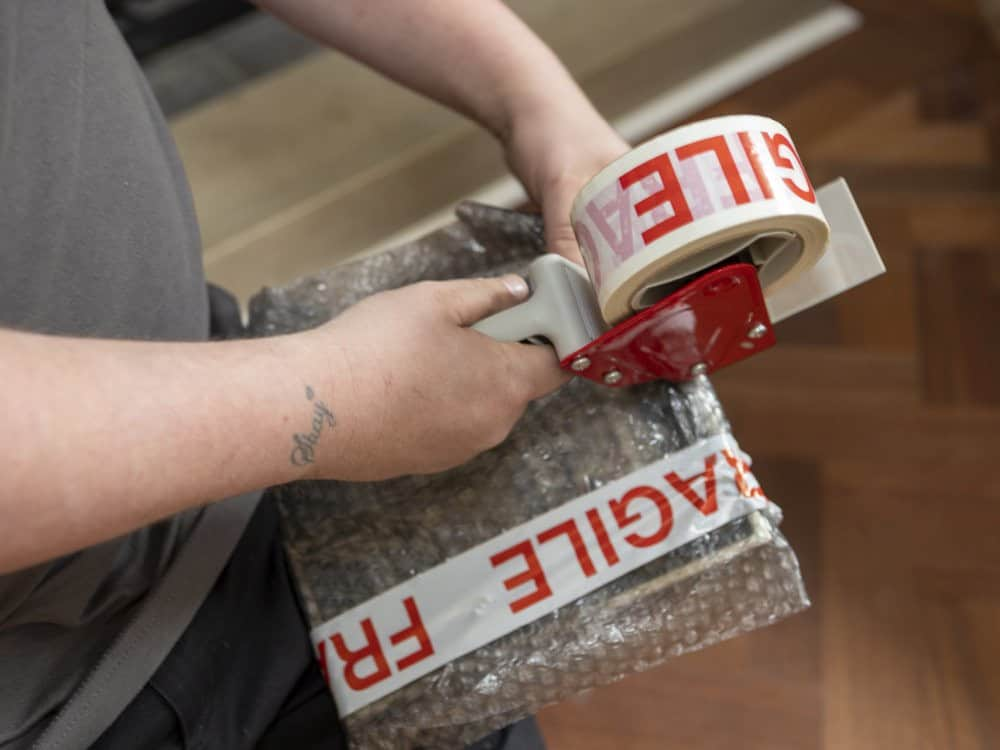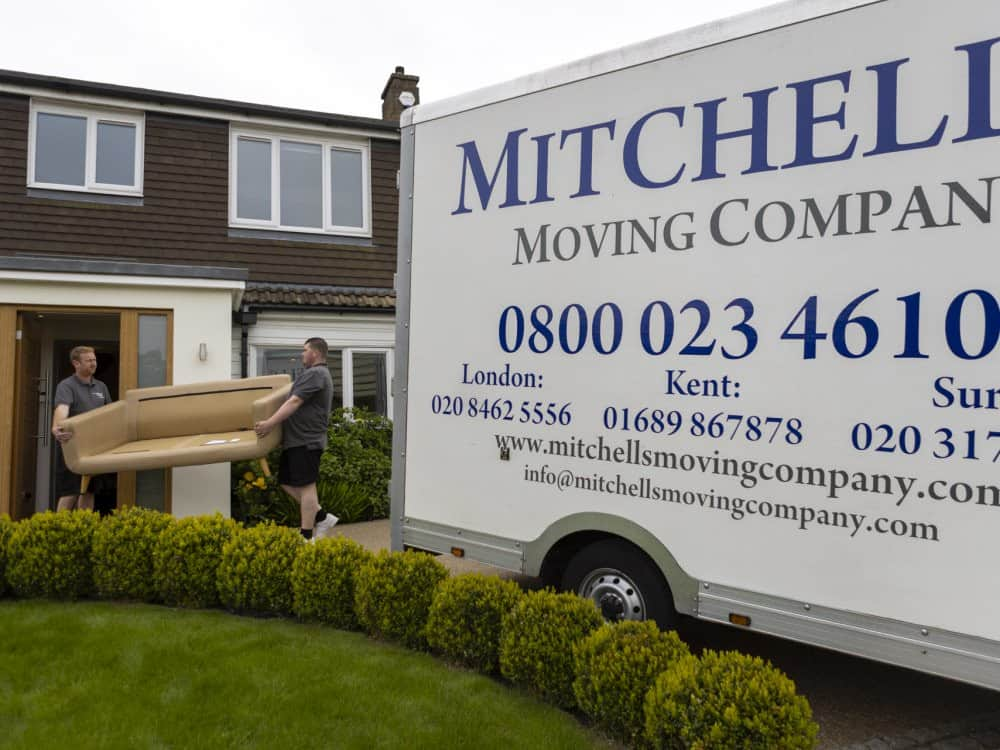 Removal storage
in Bermondsey
You've just moved into a new home, but you can't move your furniture in until the renovations are done. It's frustrating when you must wait to move into your new home because of renovations. Not only is it an inconvenience, but it can also be costly if you must find temporary housing or storage. Mitchells Moving Company offers removal and storage services that will make the transition smoother for you. We have a variety of storage sizes available so you can choose the one that fits your needs, and our secure facilities will keep your belongings safe while they're in storage.
Primary schools
in Bermondsey
Are your little ones starting school soon? There are a range of primary schools within the Bermondsey area that could be the ideal fit for their needs.
St James' Church Of England Primary School
St Joseph's Roman Catholic Primary School
Riverside Primary School
Southwark Park Primary School
Hermitage Primary School
St Joseph's Catholic Primary School
Tower Bridge Primary School
Phoenix Primary School
Grange Primary School
Snowsfields Primary School
Albion Primary School
Rotherhithe Primary School
Shapla Primary School
St Francis R C Primary School
Townsend Primary School
Beormund Primary School
Surrey Square Primary School
Ilderton Primary School
Cobourg Primary School
St Paul's Whitechapel Church Of England Primary School
St John's Roman Catholic Primary School
English Martyrs Roman Catholic Primary School
Bigland Green Primary School
LEC Education
LEC Education
Buttercup Primary School
Victory Primary School
Charles Dickens Primary School
English Martyrs R.C Primary School
Peter Hills With St Mary's & St Paul's C Of E Primary School
Pilgrims' Way Primary School
First Class Learning Finchley
Camelot Primary School
John Donne Primary School
Date Palm Primary School
Robert Browning Primary School
Canon Barnett Primary School
St Mary & St Michael Primary School
Buttercup Primary School
Charlotte Sharman Primary School
Redriff After School Club Within Redriff Primary School
Kobi Nazrul Primary School
Sir Francis Drake Primary School
Michael Faraday Primary School
St John's Walworth Church Of England Primary School
St George's Church Of England Primary School
Deptford Park Primary School
Child First Education
Marion Richardson Primary School
Transport links
in Bermondsey
It's easy to travel to and from Bermondsey. Discover the transport connections you can take advantage of when living in the area.
Rail
South Bermondsey Rail Station
Bermondsey Underground Station
Bus stops
South Bermondsey Station
Jamaica Road Abbey Street
Abbey Street
Alscot Road
Anchor Street
Harris Academy
Beamish House
Catlin Street
Dockhead
Druid Street
Drummond Road
Esmeralda Road
Fendall Street
Galleywall Road South Bermondsey Station
Kirby Estate
Longfield Estate
Lynton Road (SE1)
Lynton Road (SE16)
Millwall Football Ground
Raymouth Road
Reverdy Road
Rotherhithe New Road South Bermondsey Station
Sheppard Drive
Southwark Park Road St James Road
Spa Road
St James's Road
Sherwood Gardens
Tanner Street
The Stanley Arms
Boss Street
City Hall
The Grange
Old Jamaicia Road
Maltby Street
Gataker Street
Restaurants in Bermondsey
Local restaurants are a huge draw for people living in Bermondsey. Get a taste for the best places to eat within the area.
Dines
Poppy Hana
Fish Bar
Chipotle Mexican Grill
Mumbai
Golden Grill
Western Spice
Elite Fish Bar
Captain Kidd
Wimpy
Browns Butlers Wharf
Bermondsey Blend
The Ho Ho Takeaway,
Le Tran Cafe
Letran Cafe Ltd
Cafe Amisha
Dandy
Qasioun
Cafe Amisha
Hoppers
Tower Tandoori Restaurant
Blueprint Cafe
Smith's Of Wapping
Pizza Express
Johnny's Fish Bar
Hing Lee Chinese Restaurant
Constancia Argentine Grill
The Kebab Company
Coskun Pizza
Thyme
Indian Fusion
Curry Den
The Mayflower
Restaurant London
The Garrison
Cafe Rouge
Lakshabay
Restaurant Story
Johnny's Fish Bar
Il Pirata
Lokma
Delight
The Butlers Wharf Chop House – D & D London
ASK Italian
Le Pont De La Tour Bar & Grill
Bengal Clipper
Yum-D
Places of worship
in Bermondsey
There are a range of places to worship in Bermondsey, allowing you to maintain your faith when living in the area.
St. James Bermondsey
Churches & Other Places of Worship
St Peter & The Guardian Angels R C Church
Most Holy Trinity Roman Catholic Church
Baptist Church
Impact Evangelical Ministry
Norwegian Church & Seamans Mission
St Patrick's Roman Catholic Church
Bermondsey Methodist Church
Celestial Church of Christ
Haddon Hall Baptist Church
R C C G Victory House
Reality of Grace Ministries International
Grace Outreach Church
St Christophers C of E Church
Redeemed Christian Church of God
St George In The East C Of E Church
St. Paul's Shadwell
The Everlasting Arms Ministries
Christ Apostolic Church
Jesus Sanctuary Ministries
Rev John Cowling
Prayer Temple International Ministry
Ultimate Power Assembly Ltd
The Lord's Chosen Charismatic Revival Ministries
The Roman Catholic Church of English Martyrs
The St George Martyr
Christ Apostolic Church Revival Centre
Christ Church Peckham
Christ Apostolic Church Mount Zion International
All Hallows by the Tower
Church Of Our Lady Of Immaculate Conception
St Olave Hart Street
Congregation of Jacobs Synagogue
Precious Blood RC Church
Mountain of Fire & Miracles Ministries
Churches & Other Places of Worship
World Harvest Christian Centre
St. Anne's Lutheran Church
God's Solution Centre
St Margaret Pattens Church
St Mary At Hill Church
Christian Revival Church
St Botolph Without Aldgate
St Magnus The Martyr Church
St. Katharine Cree Church
Liberty Christian Fellowship
The Salvation Army Church & Community Centre
Manmin Church (Church of All Nation) Ltd
German Speaking St. Boniface R.C Church
Bevis Marks Synagogue
St John's C Of E Church
The Pcc of Clements Church
St Andrew Undershaft Church
The Brook Place
New Covenant Apostolic Christ Church
St George's Church Camberwell
Esha Atul Islam Mosque & Community Centre
St. Wilfrid's Catholic Church
St Peters C Of E Church
The Well Community Church
St John's Church
Fieldgate Street Great Synagogue
P C C Of St Michael's Cornhill
Metropolitan Tabernacle (Spurgeon'S)
International Life Gate Chapel
St Mary Woolnoth Church
St Helen's Bishopsgate
St Annes Catholic Church
Methodist Church Tower Hamlets
Crossway United Reformed Church
Rock of Redemption Church
St Mary-le-Bow Church
St. Stephen Walbrook
Dutch Church
International Christ Community Centre
St Botolph-without-Bishopsgate
Christ Faith Tabernacle
City Gates Church
RCCG Overcomers Assembly
The Chapel of the Open Book
Divinely Called Ministries
Church of the Book
Church Court Chambers
St Margaret Lothbury
St. James Garlickhythe
Hope London International Church
Olivet Baptist Church
Walworth Methodist Church
St Michael's Eritrean Orthodox Church
True Christian Bible Church
Peckham Methodist Church
Living Flames
Amen Church of Christ
St. Agnes Church
The Salvation Army
New Testament Church of God
St Lawrence Jewry C Of E Church
St Paul's Bow Common Church
St Mary Moorfields R C Church
Jamyang Buddhist Centre
Lambeth Mission
Trinity Vineyard Church
St Pauls Parish Office
Rye Lane Baptist Chapel
St Martin Within Ludgate Church
Shoreditch Tabernacle Baptist Church
St Anne's C of E Church
St Vedast – Alias – Foster
St. Paul Old Ford
The St. Luke's Mission Initiative
New Covenant Gospel Church
North Lambeth Parish
St. Giles Church
Freedom Centre International
RCCG. House of Praise
St Johns Church
St Andrew By The Wardrobe
St Pauls Cathedral
Decision Time Ministries
Wesley's Chapel & Leysian Mission
St Edmund's Catholic School
Good Shepherd Mission
St Mary Magdalene C Of E Church
St Giles Cripplegate Church
The Aldersgate Talks Within St Botolphs Church
St Matthews Church
Romanian Orthodox Church
New Testament Assembly
Scalabrini London
St. Dunstan & All Saints Church Stepney
Quaystone Church
Salvation Army
Calvary Temple United Pentecostal Church
Vietnamese Chaplaincy
The Salvation Army Church
London City Free Church
St. Joseph R.C Church
Universal Church of the Kingdom of God
True Jesus Church
Deptford Methodist Church
Waterloo Parochial Church Council
The Salvation Army Church
St John the Divine Church
Grove Chapel
St. Alban's C of E Church
Lambeth Palace
Our Lady Of Assumption R C Church
We regularly work in these areas of South East London