Moving house is a stressful experience, made worse by the knowledge that you need to do all the packing and moving yourself. You have enough to worry about when you're moving house – finding a new place, getting your deposit together, changing your address. The last thing you need is added stress from having to pack up and move all your belongings too. Mitchells Moving Company can take care of everything for you when it comes to removals in Bermondsey. We'll provide all the packing materials and manpower needed to get your move done quickly and efficiently, so you can focus on the other things on your plate. Plus, we offer a range of removal services that are tailored to meet your specific needs. So, whether you're moving across town or across the country, we've got you covered.
If you're looking for the best removals company to help you on moving day in Bermondsey, call us on 0800 023 4610.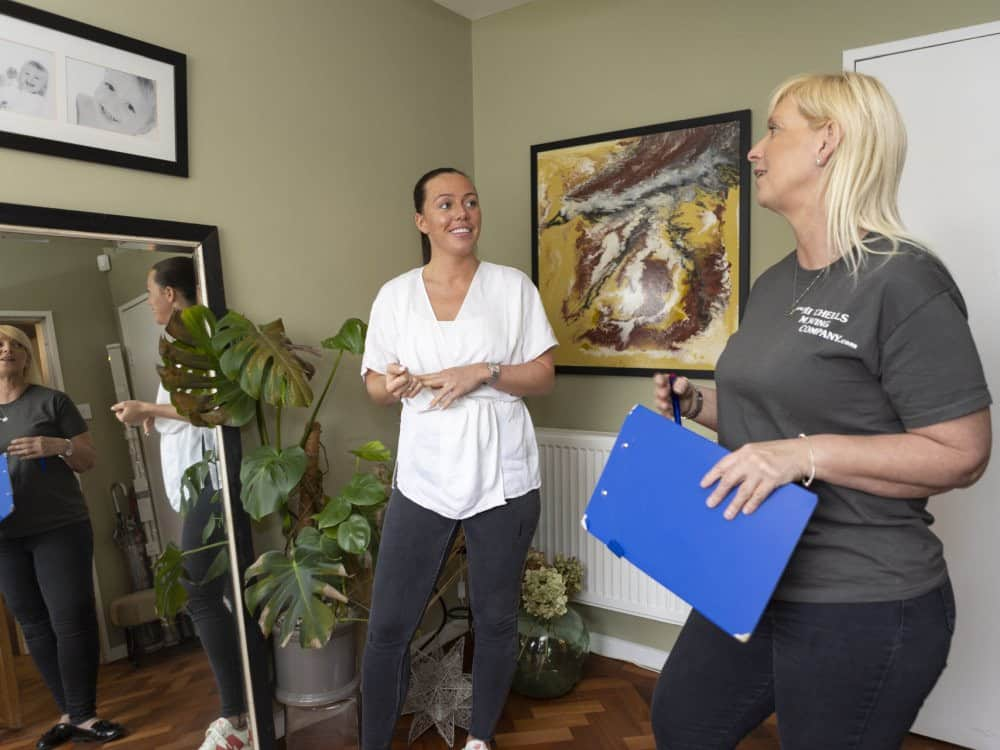 Why choose Bermondsey?
A large district of South East London, Bermondsey is part of the London Borough of Southwark, and is in close proximity to Central London. Because of its location, there is no shortage of sights to see and things to do in the Bermondsey area. The district is home to both an overground and underground station, with connections to the rest of London. Bermondsey has become known for its nightlife, with a number of bustling pubs and bars, making it one of London's up and coming places for young people to live. There is also an abundance of other entertainment, with professional football team Millwall FC based in the area, their stadium located a short walk from South Bermondsey train station. If you enjoy keeping active there are plenty of green spaces to choose from including Southwark Park, which is home to an athletics centre and caters to multiple other sports. Bermondsey is packed full of different options for the whole family.
How can we help with
removals in Bermondsey?
You're moving house soon and you're not sure where to start. Moving house is one of the most stressful things you can do. There's so much to think about, from packing your belongings to arranging transport and getting your new home ready. Mitchells Moving Company can take the hassle out of moving in Bermondsey. We provide a full range of removals services, from packing and transporting your belongings to helping you clear out your old home. With our experience and care, we will make sure your move goes as smoothly as possible.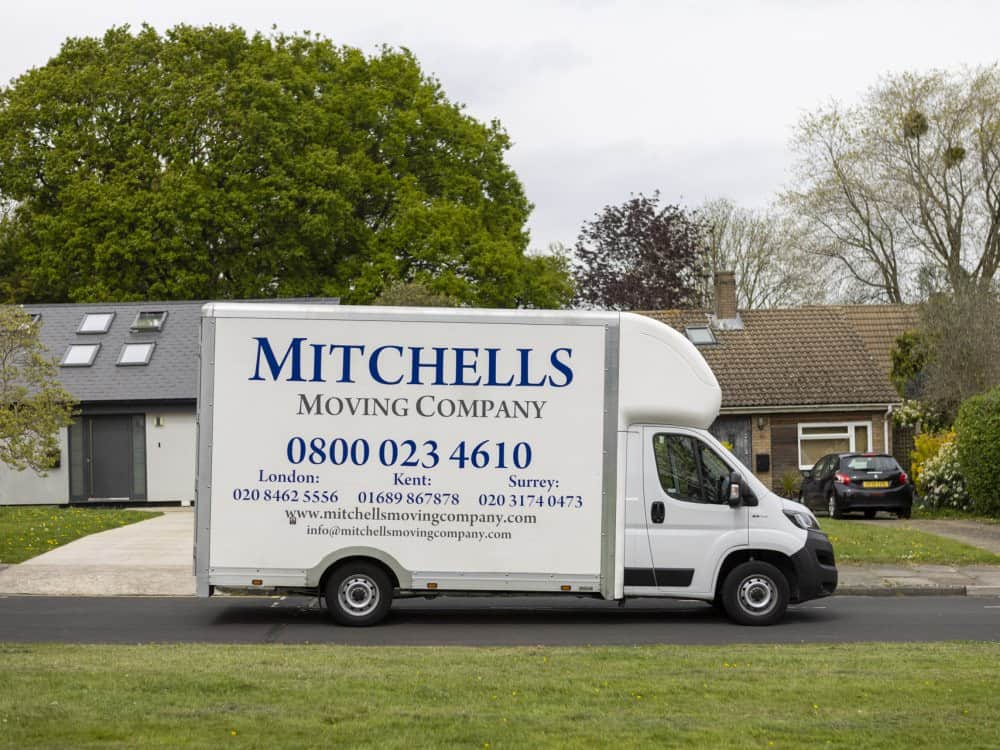 Why choose Mitchells Moving Company
for removals in Bermondsey?
Mitchells Moving Company can take care of everything for you – from packing your boxes and loading them onto the truck, to unloading them at your new home and even helping you put everything away. We're a comprehensive removals service that can take the stress off your shoulders so that you can relax and enjoy your move.

Industry experience dating back to 1980
It's hard to know who to trust when it comes to removals. Many companies make big promises, but don't deliver on them. We have some team members with over 40 years of experience in the industry, so you can rest assured that your belongings are in safe hands. Our team has the knowledge and expertise to get your move done quickly and efficiently.

Personal communication with customers
It can be incredibly frustrating trying to communicate with a company when you have a question or issue. We provide personal communication with each and every one of our customers. You'll always be able to get in touch with us easily, and we'll always be available to help. We take the worry out of your hands, so that you can focus on your move.

Start-to-finish services
You might have to go through several companies to get all the services you need, and then you have to coordinate between them. We provide all the services you need for house removals so that you don't have to go anywhere else. We take care of everything, from end of tenancy cleaning to disposing of your hot tub, so that you can relax and enjoy your new home without any stress.

Modern, detail-oriented processes
Mitchells Moving Company makes moving easy. We use modern vans that are specifically designed for house removals, which means that we can handle large items with ease. We pack methodically so that everything is easy to find when we reach our destination, and we have support vehicles on hand should you need them.
Professional packing
for removals in Bermondsey
Moving is stressful. Packing up all your belongings, getting them ready for transport, and then actually moving everything to your new home can be a daunting task. Not only is the process of packing and moving itself very time consuming, but it can also be very expensive if you have to hire a professional team to do it for you. Mitchells Moving Company offers a professional packing service in Bermondsey that will take the stress off your hands. Our packers are experienced and will work quickly and efficiently to get your belongings packed up and ready for transport. Plus, by working with us you eliminate the need to find a truck, pack everything yourself, or hire movers on your own saving you both time and money.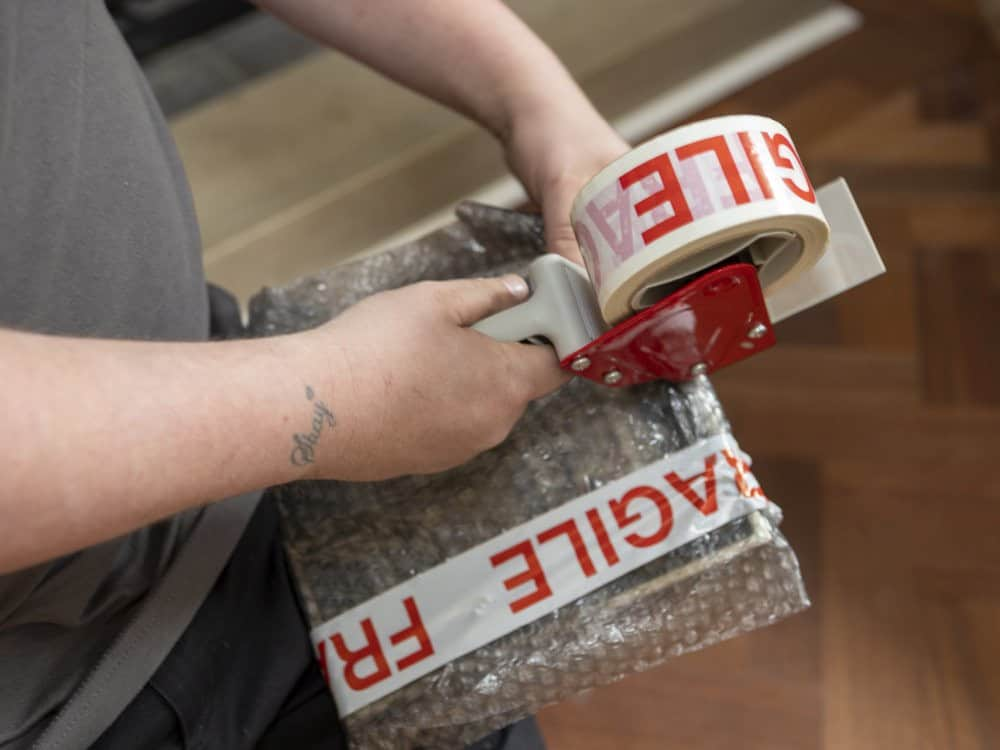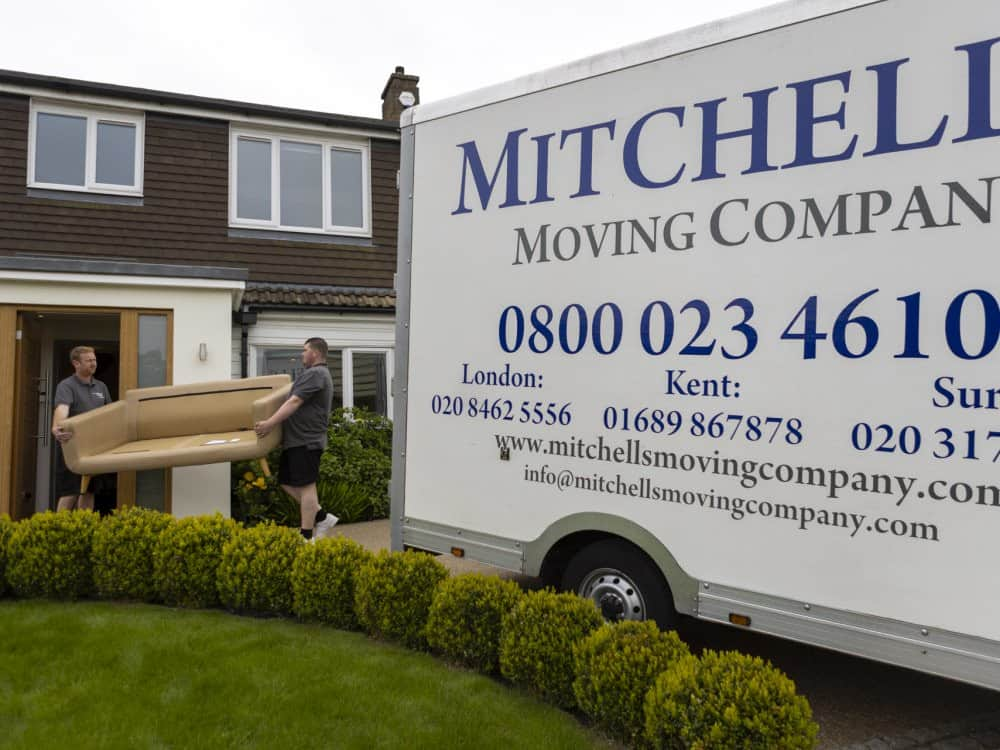 Removal storage
in Bermondsey
You've just moved into a new home, but you can't move your furniture in until the renovations are done. It's frustrating when you must wait to move into your new home because of renovations. Not only is it an inconvenience, but it can also be costly if you must find temporary housing or storage. Mitchells Moving Company offers removal and storage services that will make the transition smoother for you. We have a variety of storage sizes available so you can choose the one that fits your needs, and our secure facilities will keep your belongings safe while they're in storage.
Estate and letting agents
in Bermondsey
Are you hoping to move to Bermondsey? These local estate and lettings agents have the expertise to help you find your ideal property within the area.
Acorn Estate Agents & Letting Agents in London Bridge
Hunters Estate Agents & Letting Agents Surrey Quays
Martin & Co London Bridge Letting & Estate Agents
Alex Neil Estate Agents
321 ICS Estate Agents
Daniel Cobb London Bridge Estate Agents
Gordon & Co Tower Bridge Estate Agents
Williams Lynch
Dexters
Felicity J Lord Estate Agents
Chestertons Tower Bridge
Dexters Wapping Estate Agents
RE/MAX
SmartRealtor UK Ltd
1st Capital Homes
Kinleigh Folkard & Hayward
Oppida
Felicity J. Lord Wapping
Winkworth
D A A Residential
Lynn Greenfield Property Services
Black Katz Ltd
Falcon Estate Agents Ltd
Madley Property
Residential Links
Burwood Marsh
Ellis & Co Bethnal Green Estate and Letting Agents
JBrown
Alex Neil Estate Agents
Lourdes Estate Agents
Hunters Estate Agents & Letting Agents Camberwell
Trotters Estates
Residential Realtors
Chestertons International
FPI Management (Flexroom Property Investment & Management Ltd)
Spicer McColl
Michelle Kym
William Finch Ltd
E X L A London
Lineas Estate Agents
Rubicon Estates Agents Ltd
Gordon & Co
Relocators
Eastern Solutions UK Ltd
Hunters Estate Agents & Letting Agents Shoreditch
Regent Property Services
Capital Heights Estate Agents
Keatons Estate Agents Shoreditch
Yates Estate Ltd
Yates Estate Limited
Jeffrey Smith & Co
Henry Wiltshire International
Capital Estate Agency
Blueprint Properties
Dexters City Estate Agents
City View Properties
Winkworth Estate Agents
Keatons Estate Agents Canary Wharf
UK House Online
Lourdes Estate Agents
Robinson Jackson
Morgan Randall
Thomas Michael
Dexters
limehouse.com
Abby Homes
Landlord Assured
Keatons
Strickland & Co Estate Agents
Salik & Co
Hunter & Bloomfield
Eastender Estate Agents Ltd
John Robert Property Services
Adamson Knight Estate Agents
Haart Estate Agents
Air Angels
Dee Estates-Best Real Estate Agent London
Hunters Estate Agents & Letting Agents Greenwich
Kayabee
Fletcher & Harvey
Acorn Estate Agents Ltd
Winkworth Shoreditch
Avrasons Ltd
Dexter's
Ellis & Co Islington Estate Agents and Letting Agents
CR Property Services Ltd
Merrydown Kent Estate Agents
Winkworth
Strettons
Coral Park Estates Ltd
Staffordshire Knot Estate Agents
Austin Homes
Arch Residential
Vanet Property Asset Management
Barnard Marcus Estate Agents
Estateology Ltd
Dexters Estate Agents
Morgan Randall
Landmark Private Finance
Truepenny's Estate & Letting Agent
Barnard Marcus Estate Agents
Pied a Terre Residential
Foxtons
F M J Property Services Ltd
Kinleigh Folkard & Hayward
Baganton Property Services
Baituon Estate Agent Ltd
Kallars
Ideal Homes
Kinleigh Folkard & Hayward
Marble Properties
StuRents Ltd
ENE Homz
Spencers
Henry Wiltshire International – Nine Elms
Procities Estate Agents
Elms Estates
Cahvol
Oasis Living
UK Housing Group LTD
Alex Neil Estate Agents
Acorn Peckham Estate Agents
Moovve
Fyre Mcdade Ltd
Hunters Estate Agents & Letting Agents Plaistow
Qorbel
Foxtons
Jameson Knight Estates Ltd
Elkay Properties Ltd
Fish Need Water
Johns & Co
JD Property
Kinleigh Folkard & Hayward
Century 21 Canary Wharf
Kinleigh Folkard & Hayward
Southcourt Property Services Ltd
Truepenny's Property Consultants Ltd
Hunters Estate Agents & Letting Agents Catford
Chestertons Canary Wharf
Jaaeo Property & Finance
One to One Homes
Citidel Properties
Roy Brooks Ltd
Highstone Investor Limited
Foxtons
Madison Brook International Ltd
Sovereignty Homes
Home2u
Remax Real Estate Agents London
Urtopia Ltd
Bairstow Eves Sales and Letting Agents Bow
Keystones Properties
Martin & Co Camden Letting & Estate Agents
Mastar Properties
Development & Residential Estates Ltd
Prime Living
Hunters Estate Agents & Letting Agents Camden & Kentish Town
Bond Estates Ltd
Orlando Reid Clapham Estate Agents
Winkworth
My New Street
Hunters Estate Agents & Letting Agents Stoke Newington
Hunters Estate Agents & Letting Agents In Forest Hill
O Residentials Agency
Dexters Clerkenwell Estate Agents
Dexters
Hamptons Estate & Letting Agents Clapham
Berkeley Square Mediation
Next Property
Chrome Residential Ltd
Southern Home Ownership Newham
Docklands Property Matters
Chase Evans
Felicity J Lord Estate Agents
Quest London
Look Property Services Ltd
Property Smiles Ltd
Ikon Estates Group Ltd
Carlton
M & M Property Links
Bloomsbury Property Services
Tavistock Bow
Widesearch.Com
Ovingtons
Foxtons
Allen Goldstein Ltd
Samson Consultants
Winkworth Greenwich
Right Estate Agents Brixton
Knight Bishop
City Move Properties Ltd
Dexters Hackney Estate Agents
K S Property Solutions
Suit Property Ltd
Ecohut
Haart Estate Agents
Martin & Co Stratford Letting & Estate Agents
QI Sourcing Ltd
Unico Property Group
Arlington Estates
Outlook Letting & Estate Agents Royal Docks
Hamptons Estate Agents Greenwich
Portico
Douglas & Gordon Ltd
Neilson & Bauer Ltd
Petermans
Home Traders Ltd
Kinleigh Folkard & Hayward
Aspire Estate Agents
James Anderson
Kinleigh Folkard & Hayward
Fine & Country
Dexters
Winkworth
Charles Boyce & Woodhams
Chestertons Covent Garden
Dexters Covent Garden Estate Agents
Acorn Dulwich Estate Agents
Dexters Westminster Estate Agents
Malverns
Hamptons Estate & Letting Agents Kensington
La Casa Property Services
Henry Wiltshire International – Bow
Maritime Properties Ltd
DenLease
Mann Sales & Letting Agents Lewisham
Samuel King Estate Agents
A W Childs
Winkworth Estate Agents
Conveyancing solicitors
in Bermondsey
The local conveyancing solicitors are here to help with your move to Bermondsey. Allow them to minimise the hassle within the buying and selling process so that you can focus on looking forward to your move.
Taylor Rose MW London Bridge
Waterstone Solicitors
Curzon Green Solicitors
Phew Conveyancing
House Conveyancing
Anthony Gold Solicitors
Capital Conveyancing
Anthony Gold
Thamina Solicitors Ltd
Spencer Lockwood Conveyancing
Lifetime Legal
Bestway Solicitors
Bishopsgate Law
Spencer Lockwood Conveyancing
Bestway Solicitors
Kidd Rapinet / Miller Evans & Co Solicitors
Waterstone Solicitors
Thamina Solicitors Ltd
Taylor Rose MW
Ashley Wilson Solicitors LLP
Levi Solicitors LLP
Maunsell Bower
Veale Wasborough Vizards
Lloyds Clifford Solicitors
BTMK Solicitors
Calices Solicitors
Mary Monson Solicitors
Stoke & White Ltd
Syed Shaheen Solicitors
Wellers Law Group
Charles Hill & Co Solicitors
Gans & Co Solicitors LLP
Worldwide Corporate Advisors
Pinney Talfourd Solicitors
Anthony Gold
Amy & Co Solicitors
Universal Solicitors
Baker Law
Grant Saw Solicitors
Farani Taylor
Kidd Rapinet LLP
Khans Solicitors
Russell-Cooke solicitors
J.I. Solicitors
LEA Multiservices Ltd
Fletcher Day
Moneywise Conveyancing
Lifetime Legal
Bivonas Law LLP
Docklands Solicitors LLP
Taylor Rose MW Brixton
JFahrenthold Solicitors Ltd
Wilford Smith Solicitors
Giambrone Law
B P Collins LLP
Connaught Law Ltd
Conveyancing Data Provider Experts
Conveyancing Calculator
Attwaters Jameson Hill Solicitors
Steeles Law LLP
Hunters Law LLP
Lisa's Law Solicitors
Lifetime Legal
HBC Conveyancing
Raymond Saul & Co
Oak Solicitors Ltd
Lifetime Legal
Russell-Cooke Solicitors
Banks Kelly Solicitors
Osmond & Osmond
Lester Aldridge LLP
Stephensons Solictors LLP
Specter Partnership
Mitchell Simmonds Solicitors
Freemans Solicitors
W H Matthews & Co
Spencer West
Notary Public London – Stephen Yiu
Daily Move
Greenways Law
Kingsley Napley LLP
Conveymoving
Ellis Jones Solicitors
Alexander JLO
WATTS Lifestyle & Homes LLP
Mackrell Solicitors
UK Lawyers
Beverley Morris & Co
J E Baring & Co
Broadlegal
Law Lane Solicitors
Stone King
Freemans Solicitors
KaurMaxwell
Housing & Property Law Partnership
Fridaysmove
Legend Solicitors
SA Legal (Non Profit)
V M D Solicitors
RSB Solicitors Ltd
Conveyancingred
Russell-Cooke Solicitors
Lloyd Rehman Solicitors & Co
Mitaly Dey
Scornik Gerstein LLP
Fridaysmove
Cavendish Legal Group
R S L Law
Solicitors' Inn
Express Conveyancing
Russell Cooke Solicitors
Benson Mazure LLP
Buckles Solicitors LLP
Glazer Delmar Solicitors
National Probate & Will Executors
Johns & Saggar
Thrings Solicitors
Sabeers Stone Greene Solicitors
Harpers Solicitors Advocates
Black Antelope Law
Gregory Abrams Davidson LLP
Affinity Legacy Planning LLP
James Morgan Solicitors
Primary schools
in Bermondsey
Are your little ones starting school soon? There are a range of primary schools within the Bermondsey area that could be the ideal fit for their needs.
St James' Church Of England Primary School
St Joseph's Roman Catholic Primary School
Riverside Primary School
Southwark Park Primary School
Hermitage Primary School
St Joseph's Catholic Primary School
Tower Bridge Primary School
Phoenix Primary School
Grange Primary School
Snowsfields Primary School
Albion Primary School
Rotherhithe Primary School
Shapla Primary School
St Francis R C Primary School
Townsend Primary School
Beormund Primary School
Surrey Square Primary School
Ilderton Primary School
Cobourg Primary School
St Paul's Whitechapel Church Of England Primary School
St John's Roman Catholic Primary School
English Martyrs Roman Catholic Primary School
Bigland Green Primary School
LEC Education
LEC Education
Buttercup Primary School
Victory Primary School
Charles Dickens Primary School
English Martyrs R.C Primary School
Peter Hills With St Mary's & St Paul's C Of E Primary School
Pilgrims' Way Primary School
First Class Learning Finchley
Camelot Primary School
John Donne Primary School
Date Palm Primary School
Robert Browning Primary School
Canon Barnett Primary School
St Mary & St Michael Primary School
Buttercup Primary School
Charlotte Sharman Primary School
Redriff After School Club Within Redriff Primary School
Kobi Nazrul Primary School
Sir Francis Drake Primary School
Michael Faraday Primary School
St John's Walworth Church Of England Primary School
St George's Church Of England Primary School
Deptford Park Primary School
Child First Education
Marion Richardson Primary School
Transport links
in Bermondsey
It's easy to travel to and from Bermondsey. Discover the transport connections you can take advantage of when living in the area.
Rail
South Bermondsey Rail Station
Bermondsey Underground Station
Bus stops
South Bermondsey Station
Jamaica Road Abbey Street
Abbey Street
Alscot Road
Anchor Street
Harris Academy
Beamish House
Catlin Street
Dockhead
Druid Street
Drummond Road
Esmeralda Road
Fendall Street
Galleywall Road South Bermondsey Station
Kirby Estate
Longfield Estate
Lynton Road (SE1)
Lynton Road (SE16)
Millwall Football Ground
Raymouth Road
Reverdy Road
Rotherhithe New Road South Bermondsey Station
Sheppard Drive
Southwark Park Road St James Road
Spa Road
St James's Road
Sherwood Gardens
Tanner Street
The Stanley Arms
Boss Street
City Hall
The Grange
Old Jamaicia Road
Maltby Street
Gataker Street
Restaurants in Bermondsey
Local restaurants are a huge draw for people living in Bermondsey. Get a taste for the best places to eat within the area.
Dines
Poppy Hana
Fish Bar
Chipotle Mexican Grill
Mumbai
Golden Grill
Western Spice
Elite Fish Bar
Captain Kidd
Wimpy
Browns Butlers Wharf
Bermondsey Blend
The Ho Ho Takeaway,
Le Tran Cafe
Letran Cafe Ltd
Cafe Amisha
Dandy
Qasioun
Cafe Amisha
Hoppers
Tower Tandoori Restaurant
Blueprint Cafe
Smith's Of Wapping
Pizza Express
Johnny's Fish Bar
Hing Lee Chinese Restaurant
Constancia Argentine Grill
The Kebab Company
Coskun Pizza
Thyme
Indian Fusion
Curry Den
The Mayflower
Restaurant London
The Garrison
Cafe Rouge
Lakshabay
Restaurant Story
Johnny's Fish Bar
Il Pirata
Lokma
Delight
The Butlers Wharf Chop House – D & D London
ASK Italian
Le Pont De La Tour Bar & Grill
Bengal Clipper
Yum-D
Places of worship
in Bermondsey
There are a range of places to worship in Bermondsey, allowing you to maintain your faith when living in the area.
St. James Bermondsey
Churches & Other Places of Worship
St Peter & The Guardian Angels R C Church
Most Holy Trinity Roman Catholic Church
Baptist Church
Impact Evangelical Ministry
Norwegian Church & Seamans Mission
St Patrick's Roman Catholic Church
Bermondsey Methodist Church
Celestial Church of Christ
Haddon Hall Baptist Church
R C C G Victory House
Reality of Grace Ministries International
Grace Outreach Church
St Christophers C of E Church
Redeemed Christian Church of God
St George In The East C Of E Church
St. Paul's Shadwell
The Everlasting Arms Ministries
Christ Apostolic Church
Jesus Sanctuary Ministries
Rev John Cowling
Prayer Temple International Ministry
Ultimate Power Assembly Ltd
The Lord's Chosen Charismatic Revival Ministries
The Roman Catholic Church of English Martyrs
The St George Martyr
Christ Apostolic Church Revival Centre
Christ Church Peckham
Christ Apostolic Church Mount Zion International
All Hallows by the Tower
Church Of Our Lady Of Immaculate Conception
St Olave Hart Street
Congregation of Jacobs Synagogue
Precious Blood RC Church
Mountain of Fire & Miracles Ministries
Churches & Other Places of Worship
World Harvest Christian Centre
St. Anne's Lutheran Church
God's Solution Centre
St Margaret Pattens Church
St Mary At Hill Church
Christian Revival Church
St Botolph Without Aldgate
St Magnus The Martyr Church
St. Katharine Cree Church
Liberty Christian Fellowship
The Salvation Army Church & Community Centre
Manmin Church (Church of All Nation) Ltd
German Speaking St. Boniface R.C Church
Bevis Marks Synagogue
St John's C Of E Church
The Pcc of Clements Church
St Andrew Undershaft Church
The Brook Place
New Covenant Apostolic Christ Church
St George's Church Camberwell
Esha Atul Islam Mosque & Community Centre
St. Wilfrid's Catholic Church
St Peters C Of E Church
The Well Community Church
St John's Church
Fieldgate Street Great Synagogue
P C C Of St Michael's Cornhill
Metropolitan Tabernacle (Spurgeon'S)
International Life Gate Chapel
St Mary Woolnoth Church
St Helen's Bishopsgate
St Annes Catholic Church
Methodist Church Tower Hamlets
Crossway United Reformed Church
Rock of Redemption Church
St Mary-le-Bow Church
St. Stephen Walbrook
Dutch Church
International Christ Community Centre
St Botolph-without-Bishopsgate
Christ Faith Tabernacle
City Gates Church
RCCG Overcomers Assembly
The Chapel of the Open Book
Divinely Called Ministries
Church of the Book
Church Court Chambers
St Margaret Lothbury
St. James Garlickhythe
Hope London International Church
Olivet Baptist Church
Walworth Methodist Church
St Michael's Eritrean Orthodox Church
True Christian Bible Church
Peckham Methodist Church
Living Flames
Amen Church of Christ
St. Agnes Church
The Salvation Army
New Testament Church of God
St Lawrence Jewry C Of E Church
St Paul's Bow Common Church
St Mary Moorfields R C Church
Jamyang Buddhist Centre
Lambeth Mission
Trinity Vineyard Church
St Pauls Parish Office
Rye Lane Baptist Chapel
St Martin Within Ludgate Church
Shoreditch Tabernacle Baptist Church
St Anne's C of E Church
St Vedast – Alias – Foster
St. Paul Old Ford
The St. Luke's Mission Initiative
New Covenant Gospel Church
North Lambeth Parish
St. Giles Church
Freedom Centre International
RCCG. House of Praise
St Johns Church
St Andrew By The Wardrobe
St Pauls Cathedral
Decision Time Ministries
Wesley's Chapel & Leysian Mission
St Edmund's Catholic School
Good Shepherd Mission
St Mary Magdalene C Of E Church
St Giles Cripplegate Church
The Aldersgate Talks Within St Botolphs Church
St Matthews Church
Romanian Orthodox Church
New Testament Assembly
Scalabrini London
St. Dunstan & All Saints Church Stepney
Quaystone Church
Salvation Army
Calvary Temple United Pentecostal Church
Vietnamese Chaplaincy
The Salvation Army Church
London City Free Church
St. Joseph R.C Church
Universal Church of the Kingdom of God
True Jesus Church
Deptford Methodist Church
Waterloo Parochial Church Council
The Salvation Army Church
St John the Divine Church
Grove Chapel
St. Alban's C of E Church
Lambeth Palace
Our Lady Of Assumption R C Church