Moving house is a huge task, and it can be incredibly stressful. You must pack up all your belongings, find a new place to live, deal with the stress of disconnecting and connecting services – it's no wonder so many people put off moving for years. Mitchells Moving Company takes the hassle out of removals in Belvedere. We provide a full range of removal services, tailored to your needs. We'll take care of everything, from packing your boxes to safely transporting your furniture. Plus, we offer competitive rates without compromising on the quality of our service.
If you're looking for the best removals company to help you on moving day in Belvedere, call us on 0800 023 4610.
How can we help with
removals in Belvedere?
It's hard enough moving all your belongings from one place to another without having to worry about the logistics of the move. That's where our removals team comes in – we'll take care of everything for you so that you can focus on settling into your new home. Mitchells Moving Company offers a range of removal services that are tailored to your specific needs. We provide a full packing service, a clearance service, and even storage – so no matter what you need, we can help. Our team is experienced and reliable, and we will do everything we can to make your move as stress-free as possible.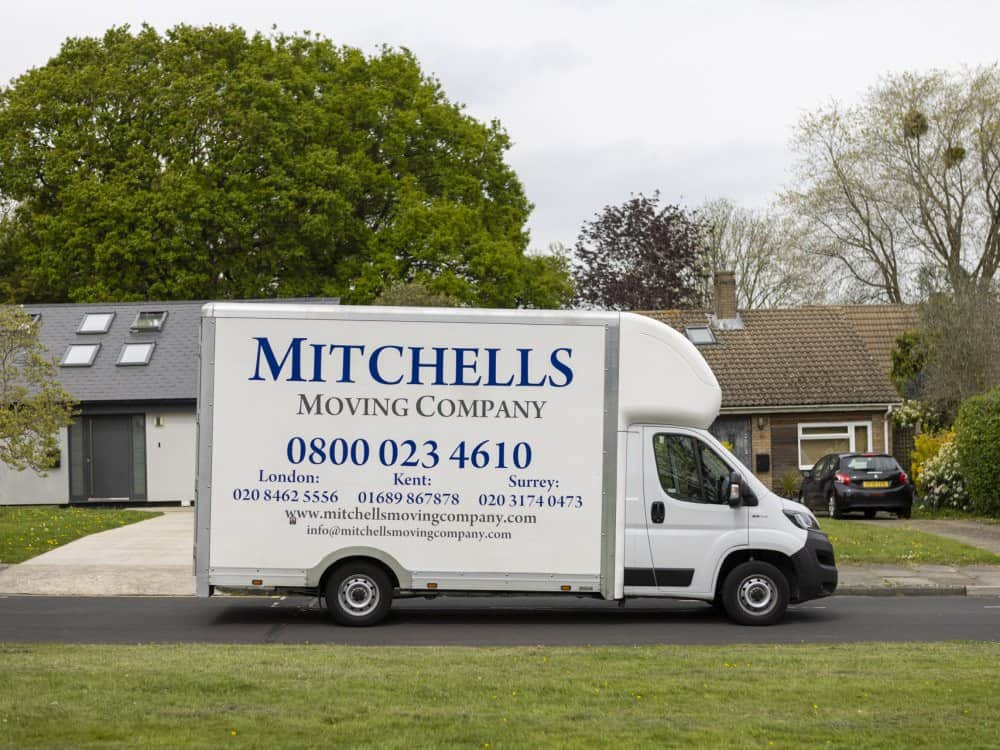 Why choose Mitchells Moving Company
for removals in Belvedere?
It's hard to know who to choose when it comes to the removals companies in Belvedere. There are so many options, and it's difficult to know which one will be the best fit for your needs. Mitchells Moving Company is the answer. We're a reliable, experienced company that knows how to take care of our customers' belongings. We have a long history of satisfied customers, and we're confident that we can provide you with the service you need.

Industry experience dating back to 1980
Some of our team have been in the business for over four decades, so you can trust that we know what we're doing. We offer a wide range of services, from home removals to office removals, and our team is experienced in all types of moves. Plus, we use the latest equipment and techniques to ensure your belongings are safe during transport.

Personal communication with customers
We provide personal communication with customers so that you can relax and focus on your move. With our service, you'll get all the help you need from start to finish. We'll take care of everything for you so that your removal process is easy and straightforward.

Start-to-finish services
Start-to-finish services from our company will take care of everything for you. We can pack up your belongings, clean both homes before and after you move, and even dispose of any large or awkward items for you. You'll be able to relax and focus on the important things while we take care of everything else.

Modern, detail-oriented processes
It's stressful enough having to move, but it can be downright terrifying if you don't have the proper knowledge or tools. With our modern and detail-oriented processes, we take all the guesswork out of your house removal in Belvedere. We use specific vans designed for domestic moves, and our team is specially trained in how to pack everything so that it arrives at your new home intact and on schedule.
Professional packing
for removals in Belvedere
Moving is stressful. Packing up all your belongings, getting everything ready for transport, and then dealing with the actual move can be a nightmare. Not only is moving stressful, but it can also be incredibly expensive. If you don't have the time to pack up your home yourself, you could be paying someone else to do it for you. This can add up quickly and end up costing more than if you just did it yourself. Mitchells Moving Company offers professional packing services that will take the stress off your hands. Our packers are experienced and will work quickly and efficiently to get your belongings packed up properly. We offer competitive rates, and our services are available nationwide.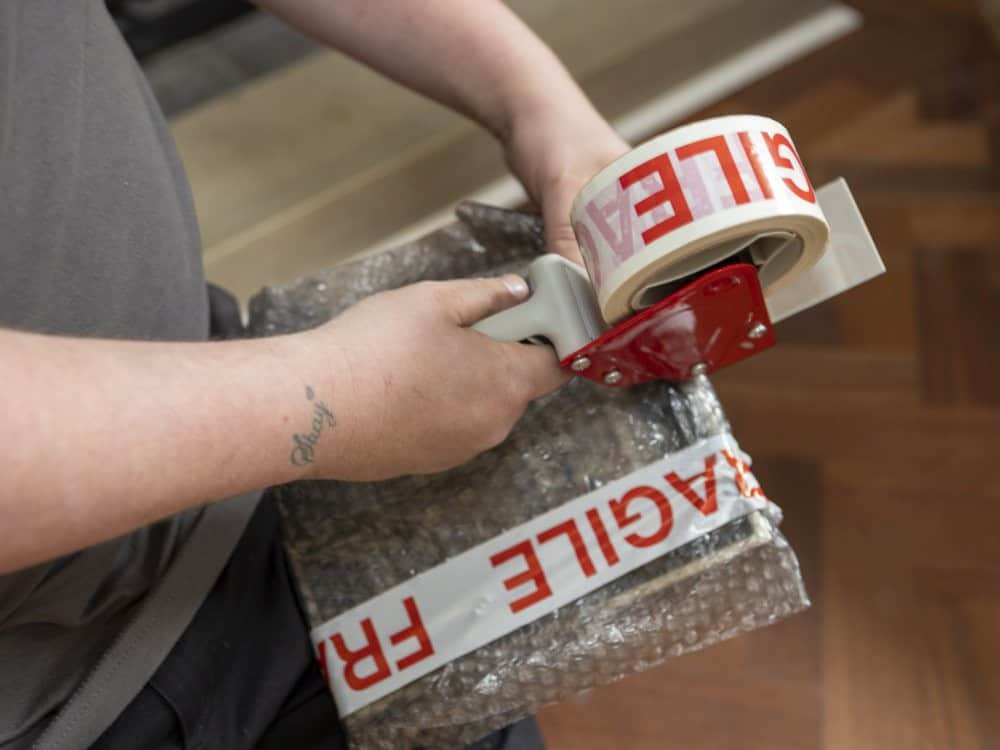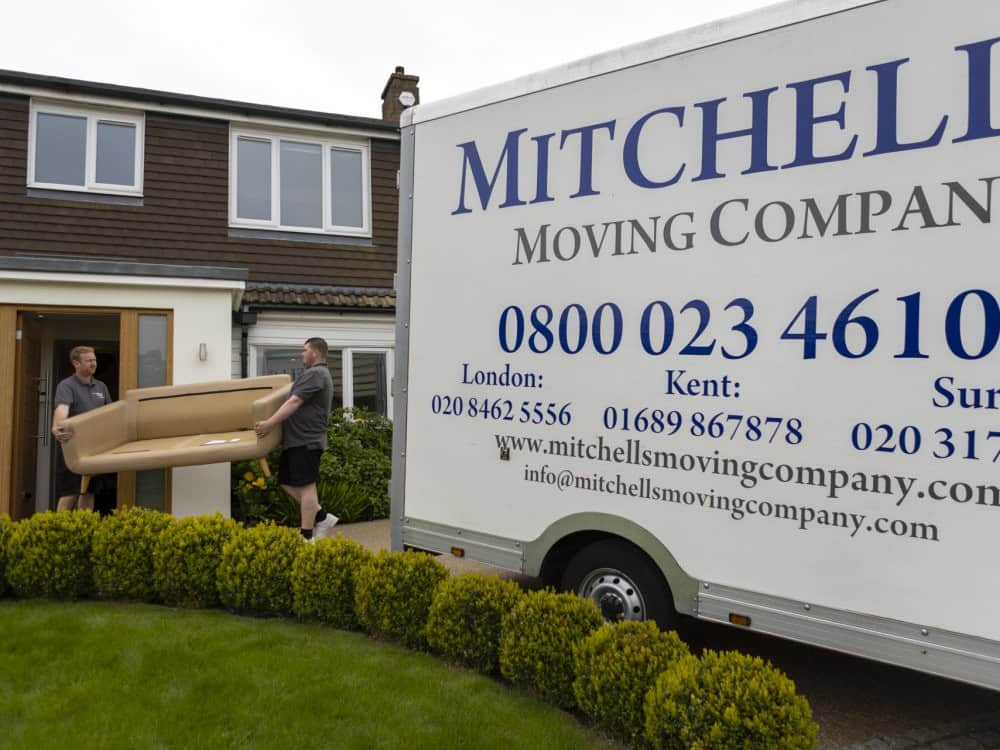 Removal storage
in Belvedere
You need to store your belongings for a short period of time, but don't want to have to deal with the hassle of finding a storage unit and getting it set up. It can be tough finding a storage unit that's close by, has the right size for your needs, and is available when you need it. Plus, you must worry about packing and unpacking your items each time you need them. Removal storage in Belvedere from Mitchells Moving Company is the perfect solution for you. We have secure storage units in multiple sizes that are available when you need them. Plus, our team can help pack and unpack your belongings, so you don't have to worry about a thing.
Primary schools
in Belvedere
Are your little ones starting school soon? There are a range of primary schools within the Belvedere area that could be the ideal fit for their needs.
Shamma Education & Training Services Ltd
Dyslexic Tutor
Progressions Tutoring Services
Kumon Welling Centre
Arise & Shine Childcare Services
Shining Star Extra Tuition
Cribs Charitable Trust Within St Columbas School
Frankphil Child Care Ltd
Paivalearning
Promise Tuition Centre
myprimetutor.com
Abiann Lewis Online Academy
The Little Jungle
MD Tutors
Quality Tutors
Study Buddies Tuition Centre
Tiger Tuition Ltd
Tiger Tuition Ltd
Box Music Academy
Mr 'K's Tuition
Talent Pool Academy
Boost Education
RR Tutoring Services Ltd
Frankphil Child Care Ltd
Abiann Lewis Online Academy
Talent Pool Academy
Farringtons School
Barbara Njau English Tuition
First Class Learning Woodford
East London Tutors Ltd
Rodbud Tutoring Ltd
Genius Tuition
First Class Learning Finchley
Immersive Experiences
Manor Oak Primary School
Europa Centre
Scholars Tuition
FCL Hornchurch & Elm Park
Forest Gate Tuition Centre
Enthuse Education Ltd
Redbridge Tuition Centre
Centre for Literacy in Primary Education
Tuitional
First Class Learning – Beckenham Learning Centre
Boost Education Charged up Ltd
Explore Learning
EIM Tutors
Tutors Near Me
3BP Pro Artist
MakeBelieve Arts
SquireClub
Piano Teacher for Beginners
Fareacres Pre-School & Day Nursery
Bromley High School
Bens Home Tutoring
Top Class Tuition
I L S Languages
Innervate Ltd
Ideal Centre for Tuition
Busy Bees Pre School
London Teaching Pool Ltd
Momentum Dance
Education Plus
The Enlighten Academy
International Student Guardianship & Education Services Ltd
Plagiarisma Ltd
London Parkour Project Ltd
Falcon Education
Elevate Tutors
AL-Rushd
Private Russian Tuition & Translation
Rosemary Works School
LMagic Sports Tuition Project
Child First Education
Essay Yard
Great Maths Tuition
Tecnis Academy Ltd
Creative Education Academies Trust
Greg Cooper Primary Tutoring
Albion Dance School
Acorn Appointments
St Saviour's Church Of England Primary School
Sea Shepherd UK
Learning for Life London Ltd
Casestudyhelp
London Prime Tuition
Piota
Online Quran Academy UK
First Rate Tutors
EducateNest Ltd
Sacred Heart Catholic School
David Livingstone Academy
Belvedere Junior School
St Augustine of Canterbury CofE Primary School
Lessness Heath Primary School
Bedonwell Infant and Nursery School
Bedonwell Junior School
Belvedere Infant School
Secondary schools
in Belvedere
Belvedere has a range of secondary schools that will provide your children with all the support they need. Explore the local education opportunities within the area.
Trinity Church of England School, Belvedere
Transport links
in Belvedere
It's easy to travel to and from Belvedere. Discover the transport connections you can take advantage of when living in the area.
Rail
Bus stops
Mulberry Way Belvedere
Church Manorway War Memorial
Church Manorway Viking Way
Lower Road Belvedere Station
Gilbert Road
Halt Robin Lane
Halt Robin Road
Poplar Mount
St. Augustines Road
Picardy Manorway Belvedere Station
Upper Park Rd Freemantle Rd
Turner Street
Dundas Street
Hillhouse Avenue
Dykeside Road
Things to do
in Belvedere
There's lots to love about Belvedere. Here are the top attractions within the area that you can explore – you better start planning!
Lesnes Abbey
Erith Leisure Centre
Free Grace Baptist Church
Restaurants in Belvedere
Local restaurants are a huge draw for people living in Belvedere. Get a taste for the best places to eat within the area.
Mr Man's Fish & Chips
Spice Master
Belvedere Tandoori
Spice Master
Fish Etc
Xing'sChina
Garden Takeaway
Millers
Pie & Mash Shop
Tasty African Restaurant Ltd
Thai Chilli
New Star
Dhe's Kitchen
New Ruby
Fresh Fry
China Red
Jade Garden
Riverside Fish Bar
Joe's Fish Bar
K's Spice African Restaurant
Chicken Express
Indica Restaurant & Bar
Jalsha 2 Tandoori Restaurant
Spice Brasserie
Subway
Bombay Balti House
New Morlys
Favour Fried Chicken
The Taj Mahal
New Beijing City
New Hing Loong Chinese Restaurant
K's Spice African Express
Myra
Friendly Inn
Bombay Balti House
Hooked Fish & Grill
Ho Wan
Tasty African Food
Thai Bexleyheath Restaurant
Inovape Ltd
Chivas Chicken Hut
Sea Lion
Masala Inn
Onamika Restaurant
Subway
Riverside Fish & Steakhouse
Belly Belly
Frankie & Benny's
The Whitehart Restaurant
Frying Squad
McDonald's Restaurants Ltd
Nando's
The Whitehart
Hazine
The Pie Shop
Big Daddy's
Heart and Soul Flavour Ltd
Jhorna Tandoori Restaurant
Erith Kebab
K F C
Ming of the Avenue
Glasshouse
The Victorian Restaurant
Twin Palace
Tom Bells Fish & Chips
Jhas Tandoori
Mr Chippy
King's Flavour
Morley's
Toby Carvery Bexleyheath
Mangal Karagana Turkish Restaurant
Chill Fry Ltd (The Frying Squad)
Chupitos
Bengal Spice
Rajasthan
Bexleyheath Brewers Fayre
The M Kitchen
Oceans Takeaway
Chinagaga
Bexley Pizza & Peri Peri Chicken Ltd
Elite Fish Bar
Abbeywood Tandoori
Real Fish Bar
Subway
Wimpy
Burger King
Bexley Kitchen
Balseros Ltd
The Courtyard
Viet Viand
Subway
Delicio
Zingara Eat & Drink
Bay Leaf Indian Restaurant
Cafe Mojito
Carved Meat
Morley's
Saggor Tandoori Restaurant
Pizza Express
The Jasmine
Hippie Chippy
Assos Restaurant
Favourite African Restaurant
The Good Companions
Aligor Restaurant
Five Rivers Grill & Restaurant
Laughing Buddha
Yummy City
La Roma Bella
Fish Stop
Afishionados
Fish Stop
Punjabi Dhaba
Totlins
Beijing
Akash Tandooori
Beirut City
Eastern Curry
Max's Caribbean Kitchen
The Real China
Thai Bexleyheath Ltd
Huong Quang
Lady PS Kitchen
Saray Restaurant
Punjab Curry & Grill
Istanbul Kitchen
Zizzi
Krispy Kreme
Little Greek Ltd
Shampan Restaurant
The Jasmine by Spice Nouv-Oh
Il Vesuvio
Coach House
Crayford Arms
Red Lucky
Morley's
Chequers Corner Brewers Fayre
Georges Bar & Grill
Cast Iron Grill
Master Fryer
Ambala & Karahi Ltd
The Nags Head
Chef's House
Super Fish & Kebab
Tasty Chicken
Spice Fusion
Places of worship
in Belvedere
There are a range of places to worship in Belvedere, allowing you to maintain your faith when living in the area.
All Saints Church
Belvedere Baptist Church
St Augustines C Of E Church
Belvedere Pentecostal Church
Our Lady Of The Angels R C Church
Capuchin Franciscan Friars
Loveworld Erith
Emmanuel Baptist Church
Crowning Glory Ministries Church
Christ Mission Embassy
Harvel Crescent Spiritualist Church
North Heath Family Church
The Lighthouse Christian Fellowship (Erith)
Resurrection & Restoration
Northumberland Heath Baptist Church
St. Paul's Church
Christ Church Erith
C C C Erith Parish
St Thomas More Catholic Church
Christ Light Assemblies UK
St Peter's C Of E Church
St. Michael & All Angels Church
Believers Loveworld
Queen Street Baptist Church
St Benet Catholic Church
Praise Embassy
Christ Apostolic Church Dove House
St Stephens R C Church
Greenwich Hindu Temple
St Paulinus Parish Office
St Mary Of The Crays R C Church
St John The Evangelist Church
Church of Christ the King
Trinity Methodist Church & Centre
Bishop Jonathan Blake
Welling United Reformed Church
The Slade Evangelical Church
New Testament Gospel Church
C & S St. Michaels Church
Days Lane Baptist Church
Christ Royal Assembly
Christ Embassy
Full Gospel Entime Ministries
Upminster Baptist Church
St Johns Church
Rainham Parish Church
Parish Office for Rainham & Wellington
St John Fisher R C Church
Rainham Methodist Church
Christ Church Dartford
St James The Great Blendon Church
NICC
Bishop Ridley Church
Shree Kutch Satsang Swaminarayan Temple
Our Lady Of The Rosary R C Church
Elim Pentecostal Church
Greats Centre
Catholic Parish Of St Peter
The Redeemed Christian Church of God
Dartford Community Church
The Redeemed Christian Church of God
Guru Hargobind Sahiv Gurdwara
R C C G Victory Centre
Ramgarhia Skih Temple
Victorious Pentecostal Assembly
New Testament Church of God
The Salvation Army Church
Baldwyns Park Baptist Church
South East Hindu Association
Lord Thy Deliverer Ltd
St Peter The Apostle Church
St John The Evangelist Church Hall
The Salvation Army Church
Christian Pentecostal Mission International
RCCG Spring of Hope
The Salvation Army Church & Community Centre
St Joseph's R C Church
St Michaels & All Angels Church
St Mary Magdalene Church
RCCG-The Anchor For All Souls
Dagenham Parish Church C of E
The Salvation Army Employment Service
Woolwich Sikh Temple
Dagenham Baptist Church
St. Anselm's
Holy Redeemer C of E Church
New Wine International
St. Andrew's Church
Dagenham Methodist Church
The Redeemed Christian Church of God Open Heavens Sanctuary
Triumphant Chapel
Christ Heritage Assemblies
St. Johns Sidcup
Wood Lane Baptist Church
St. James Church
Ichthus Christian Fellowship
Walls of Salvation Church
Holy Trinity C Of E Church
RCCG City of David
Barking Methodist Church
Victory Bible Church International
St Barnabas Church
Harmony Christian Centre
River of Love
Jehovah's Witnesses
Fresh Revival Ministry a place Of signs & wonders
Diadem Church London
St. Patrick's Church
Riverway Seventh-Day Adventist Church
Spital Street Methodist Church
St George's C of E Church
Manmin Church (Church of All Nation) Ltd
Potter's House Christian Church
The Salvation Army Church
Our Lady Of Grace Church
Woolwich Evangelical Church
St Vincents R C Church
Temple Hill Baptist Church
Holy Trinity Church
St. George's Parish
Europe for Christ Mission
New Community Church
We regularly work in these areas of Kent