Moving house is a huge task, and it can often be very stressful. You have so much to think about when you're moving house – the packing, the organising, the planning. And on top of that, you must worry about hiring a removal company who will handle your belongings with care. Mitchells Moving Company is here to take the stress out of removals in Banstead. We are a professional removals company with decades of experience in the industry. We offer tailored services and quotes, and we treat your home with respect. Let us take care of everything for you so that you can focus on your new home!
If you're looking for the best removals company to help you on moving day in Banstead, call us on 0800 023 4610.
How can we help with
removals in Banstead?
It can be difficult to know where to start when moving house. You have so much to think about when you're moving in Banstead – what will happen to your belongings, how you will get them from one place to another, and who will help you with the move? Mitchells Moving Company is here to take the hassle out of moving. We provide a full range of removals services, from packing your belongings to clearing out your old home. We are experienced and reliable, and we will do everything we can to make your move as smooth as possible.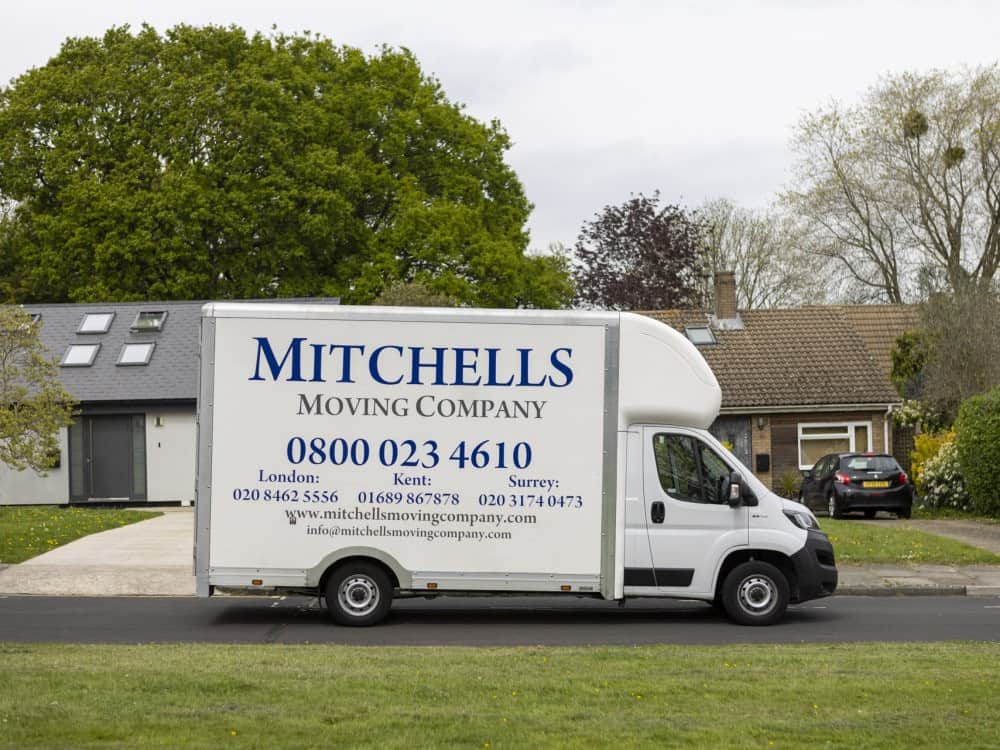 Why choose Mitchells Moving Company
for removals in Banstead?
Mitchells Moving Company is here to take the stress off your shoulders. We know how to pack your belongings safely and securely, we have all the necessary equipment and vehicles for transporting your furniture and belongings, and we have a team of experienced movers who will help make your move go as smoothly as possible.

Industry experience dating back to 1980
You may have heard horror stories about people's belongings being damaged or lost during a move. We're a family business with some our staff having more than 40 years of experience in the industry. We know how to keep your belongings safe and transport them reliably, so you can relax and focus on your new home or office.

Personal communication with customers
We provide direct communication with our customers so that you always know what's going on with your removal process. You'll never have to worry about not being able to reach someone who can help you. Plus, we're always here to answer any questions or concerns that you may have.

Start-to-finish services
Not only is it time consuming, but it can be difficult to find reputable removals companies who offer start-to-finish services. We offer a wide range of services from end of tenancy cleaning and removals to waste disposal and garden clearance. We're a reliable company with years of experience in the industry, so you can rest assured that your move will go smoothly from start to finish.

Modern, detail-oriented processes
Modern, detail-oriented processes make your house removal as stress free as possible. We use modern vans that are specifically designed for domestic moves, and our team is experienced in packing large items quickly and efficiently. We also have support vehicles on hand should you need them. You can relax and enjoy your new home knowing that we've got everything under control.
Professional packing
for removals in Banstead
Moving is a stressful process that can take weeks to complete if you do it all by yourself. Even if you're not moving very far, packing up your entire home can be a daunting task. Not to mention the fact that you'll have to live out of suitcases in the meantime. Mitchells Moving Company offers professional packing services so that you can eliminate the stress from your move. Our packers will come to your home one day before the move and will pack everything quickly and efficiently. This way, you can live your daily life right up until the move without any added stress.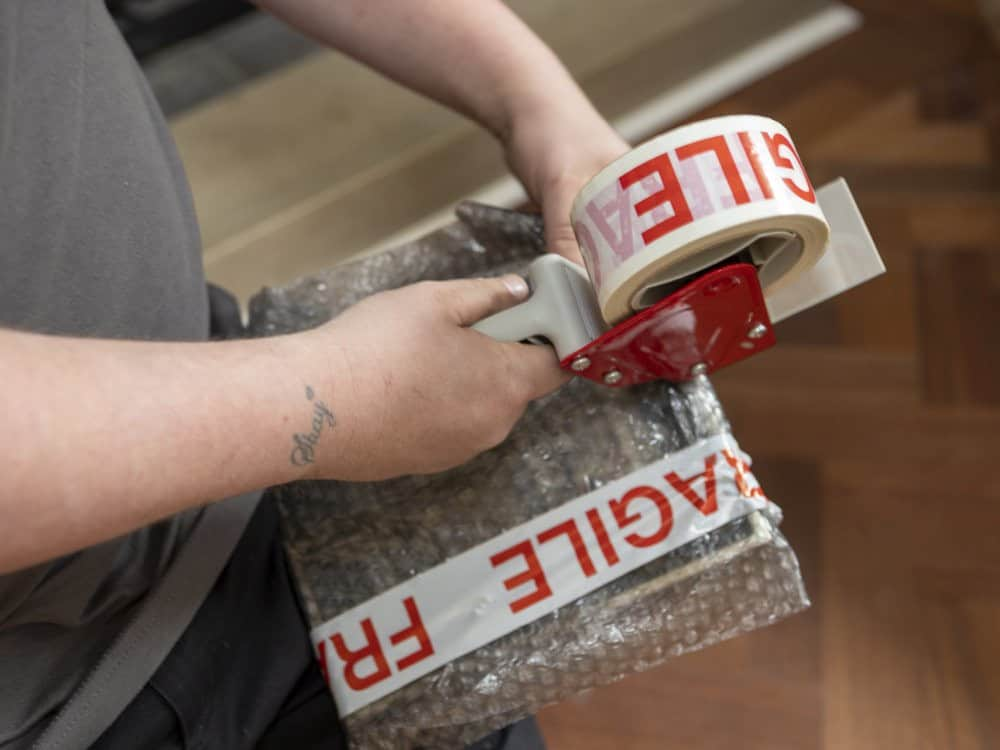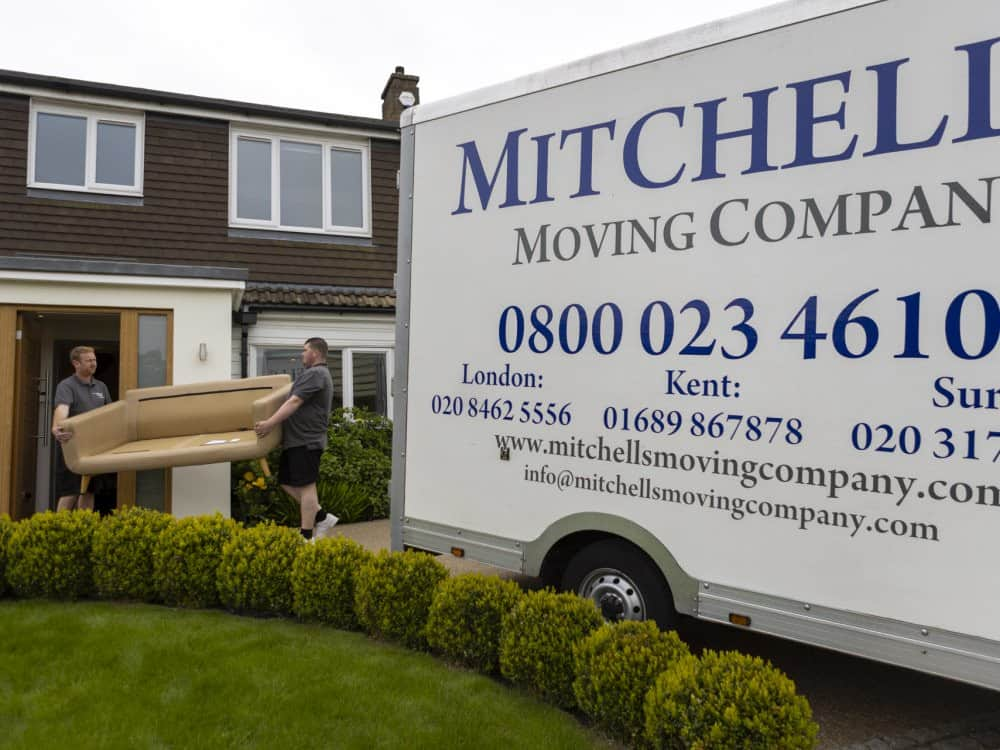 Removal storage
in Banstead
You need to store your belongings for a short period of time, but don't want to deal with the hassle or expense of renting a storage unit. It can be difficult to find a storage unit that's the right size and in the right location, and then you have to worry about paying for it long term if you're not using it all the time. Mitchells Moving Company offers Removal Storage in Banstead. We have different-sized units available so you can choose the one that's best for you, and we offer short-term and long-term rentals so you can find a plan that fits your needs. Plus, our secure facilities will give you peace of mind knowing your belongings are safe while you're not using them.
Primary schools
in Banstead
Are your little ones starting school soon? There are a range of primary schools within the Banstead area that could be the ideal fit for their needs.
St Anne's Catholic Primary School
Woodmansterne Primary School
Shawley Community Primary School
Sumeyra Tastan Tutoring
Epsom Downs Primary School & Children's Centre
Chipstead Valley Primary School
Cuddington Croft Primary School
Juunipa Tutors
Woodcote Primary School
Devonshire Primary School
Tadworth Primary School
Bandon Hill Primary School
Smitham Primary School & Nursery
St Aidan's Catholic Primary School
Barrow Hedges Primary School
The Vale Primary School
Morden Primary School
Ewell Grove Primary & Nursery School
St Joseph's Catholic Primary School
St Clement's Catholic Primary School
St Peter & Paul Catholic Primary School
Selsdon Primary & Nursery School
Nonsuch Primary School
Key2success
Walton-on-the-Hill Primary School
Marden Lodge Primary School & Nursery
Southfield Park Primary School
Epsom Primary & Nursery School
Meadow Primary School
All Saints Benhilton C Of E Primary School
Westbourne Primary School
Sacred Heart Catholic Primary School
Harris Academy Purley
The Link Day Primary School
Cheam Park Farm Primary School
Stamford Green Primary School
Kamran Ahmed One to One Tuition
Furzefield Primary School
Coulsdon C Of E Primary School
Beaumont Primary School
St Lawrence Primary School
All Saints Carshalton Church Of England Primary School
Orchard Way Primary School
New Valley Primary School
Kingswood Primary School
Danetree Primary School
St Francis Catholic Primary School
The Greville Primary School
The Education Hub
Sutton Tutors
Muschamp Primary School & Language Opportunity Base
Roke Primary School
Steph's Tutoring
Margaret Roper Catholic Primary School
Keston Primary School
Foresters Primary School
The Hayes Primary School
Cuddington Community Primary School
West Ewell Primary School
Primary Tutor
Christ Church C Of E Primary School Purley
Mosaic Jewish Primary School
Dorchester Primary School
Ecclesbourne Primary School
High View Primary School
Abbey Primary School
Alfa Tuition Ltd
Tweeddale Primary School
Riverview C Of E Primary & Nursery School
St Mary's C Of E Aided Primary School
Aragon Primary School
Ridgeway Primary School & Nursery
Regina Coeli Catholic Primary School
Green Wrythe Primary School
Culvers House Primary School
West Ashtead Primary School
Hackbridge Primary School
Courtwood Primary School
Gorringe Park Primary School
St Peter's Catholic Primary School
Castle Hill Primary School
Merstham Primary School
St James C Of E Primary School
Abbotsbury Primary School
St George's C Of E Primary School
Kenley Primary School
Knollmead Primary School
Whyteleafe Primary School
Monks Orchard Primary School
Easy Primary School Plays
St John Fisher R C Primary School
Hillcross Primary School
AtoZ Educational Services
Tuition Sutton
Springfield Primary School
Rowdown Primary School
Green Lane Primary & Nursery School
St Matthew's Church Of England Primary School
Lime Tree Primary School
Our Lady Immaculate Catholic Primary School
Banstead Community Junior School
St Anne's Catholic Primary School
Warren Mead Infant School
Secondary schools
in Banstead
Banstead has a range of secondary schools that will provide your children with all the support they need. Explore the local education opportunities within the area.
Transport links
in Banstead
It's easy to travel to and from Banstead. Discover the transport connections you can take advantage of when living in the area.
Rail
Bus stops
Highdown Road
Banstead Downs
Grange Gardens
Croydon Lane
The Woolpack
Glenfield Road
Marks and Spencer
Castleton Drive
Crossroads
Burgh Wood
Garratts Lane
Lyme Regis Road
Tattenham Way
Winkworth Place
Fairlawn Grove
Pound Road
Croydon Lane South
The Beacon School
Shrubland Road
Downview and Highdown Prisons
The Horseshoe
The Fieldings
Stirling Close
Ferndale Road
Croydon Lane middle
Woodmansterne Lane
Things to do
in Banstead
There's lots to love about Banstead. Here are the top attractions within the area that you can explore – you better start planning!
Banstead Woods
Mayfield Lavender Farm
Banstead Vintners
Caffe Italia
Linton's On The Rise Bar
Oak Tree Lavender Farm
Mad Lilies Florists
DW Fitness First
Bouncing Bunnies Soft Play Cafe
Restaurants in Banstead
Local restaurants are a huge draw for people living in Banstead. Get a taste for the best places to eat within the area.
Ciao Italia
Zizzi
Banstead Tandoori
Prezzo Banstead
Med-plaice
Med – Plaice
Pizza Express
Royal China
Curry Centre
Fego Operations Ltd
Seine Rigger Fish & Chip Restaurant
Galu
Galu Mediterranean Bar & Grill
The Mint
Hardys
Tattenham Corner Beefeater
Heathside Brewers Fayre
Venezia
Belmont Fish & Chips
Amani
The Posh Plaice
Le Raj
Chipstead Tandoori
Burgh Heath Eastern Tandoori
El Rincon Spanish Restaurant
Places of worship
in Banstead
There are a range of places to worship in Banstead, allowing you to maintain your faith when living in the area.
Banstead Community Church
All Saints C of E Church
St. Ann's Catholic Church
Christ Church
Banstead Methodist Church
St Pauls Church
The United Church of St. Mark
Woodmansterne Baptist Church
St Mark's Church
St John's Church
St. Peter's Church
St Andrew's United Reformed Church
The Salvation Army Church
St. Paul's Church
Daystar Ministries
Chiltern Church
Jehovah's Witnesses
The Salvation Army Church
Friends Meeting House Quakers
Jehovah's Witnesses
Christ Church
St Martin's Church Of England
GCI Coulsdon Community Church
Quakers Religious Society of Friends
St Christopher's Catholic Church
Catholic Parish Of St John The Evangelist
St Aidans Catholic Church
Sutton Synagogue
Epsom United Reformed Church
Christ Church Ewell
Church Of The Good Shepherd
Cheam Baptist Pre School
Epsom Baptist Church Centre
The Church of the Good Shepherd
St Michaels Church The Sanctuary
Church of England
St. Andrews Church of England
The Vicarage the Good Shepherd
Stanley Park Evangelical Free Church
Sutton Christian Centre
Carshalton Beeches Baptist Free Church
Coulsdon Christian Fellowship
Trinity United Reformed & Methodist Church
Epsom Methodist Church
St Nicholas Church Hall
St Margarets Catholic Church
Sutton Islamic Centre
The Salvation Army Church
United Reformed Church
The Parish Of Our Lady Of The Rosary
Victory City
Redeemed Christian Church of God Glorious
St Barnabas
St Margarets Church
St Joseph's R C Church
The Kings Church
St Patrick's Church
Epsom Christian Fellowship
St John The Baptist R C Church
Cheam Methodist Church
Stoneleigh Baptist Church
St. Barnabas Church
St Matthias R C Church
St Peter C Of E Church
Wallington United Reformed Church
Carshalton Methodist Church
St John The Baptist C Of E
St. Helier Methodist Church
Holy Family R C Church
Old Coulsdon Congregational Church
PCC All Saints Benhilton
Sutton Family Church
All Saints – West Ewell
Lower Kingswood Evangelical Free Church
West Street Evangelical Church
Praise Baptist Church
Wallington Gospel Hall
Wallington Baptist Church
Christ Church With St Philip
West Ewell Evangelical Church
Horley Baptist Church
Purley Masjid
St Elphege's R C Church
Wallington Seventh-Day Adventist Church
St Clements Roman Catholic Church
North Cheam Baptist Church
St. John's Church
Purley Baptist Church
Bandon Hill Methodist Church
Carshalton Baptist Church
St George's
Ruxley Church
Purley United Reformed Church
St. Katharine's Church Merstham
St Dominic Catholic Church
Wallington Christian Centre
St Michael's R C Church
Christ Church
Redeemed Christian Church of God Carshalton
Paga
We regularly work in these areas of Surrey